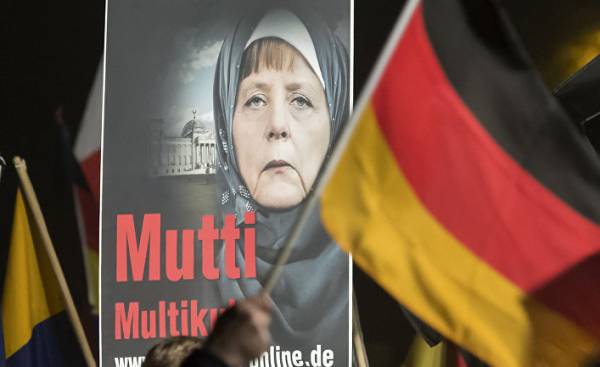 In Germany there is one law. It establishes a ban on entertainment during the Holy day of the Christians; official name of ban — "the ban of dance."
This ban is in effect for many years. But no one discusses it, never says a word about it. For example, the prohibition has the force and this Friday.
The Germans forbid entertainment in the last Friday before Easter, the day when, according to Christian belief, Jesus Christ was crucified on the cross.
Out of respect for Easter in night clubs, discos, bars are forbidden to dance, to have fun.
Germany is home to a significant number of non-Christian population. But they don't care about it. Easter ban is in force for Muslims and members of other religions. However, no one is outraged.
Moreover, no one is even talking about the existence of this law and of such a ban. This respect for religion. Have fun on the Holy day of Christians is impossible. And accept the situation. If someone wants to have fun, then let him dance through the day.
Those who, being Christian, or not too pious as a Muslim, loves fun, talking about the ban in Germany: "This is the last century".
Say, "let them cancel last", "this is interference in the private lives of young people", "pretty". Say, but no one cares.
Obviously, there is a German law which forcibly applies regardless of, it's like somebody or not. It is the main tactic of the Germans and indeed of Europe. When you do, don't let anyone speak.
And in Turkey, although this is not done, set all that is done.
A few examples.
Recently, when President erdoğan visited the tent of supporters of the vote "no" in the region, he said, "You are interfering in our lives."
Obviously, we have no President, Prime Minister, who interfere in anybody's life, and for 15 years was not.
But it show forced to tell regardless of whether it's true or not.
June 2013. The first days of the riot in Gezi. Measures had been introduced in respect of alcoholic beverages. To their lies about the "Gezi" added another lie: "Erdogan intervenes in your life," and started a total attack.
The ban on alcoholic beverages was not only adopted regulatory measures related to hours of sale. Fraud to endure the sentence, they attempted a coup in our country. Germany was the most active agitator in the process.
Although for many years European countries had been even more restrictive than we have with respect to the sale of alcoholic beverages.
December 2014. Terrorist organizations Gulen (Gülen) FETÖ, who headed some of Mediolanum were conducted a legal operation. Germany jumped back to his feet and said: "Journalists in Turkey are subjected to pressure." But these people — the terrorists, and it was documented even before the attempted coup of July 15.
Despite this, Germany did not stop and continued to pour false accusations. Then suddenly, lo and behold, they and in 2005 he persecuted the magazine, he says, has written an article that represents "al-Qaeda" (banned in Russia — approx. ed.) and arrested 17 journalists.
Europe is opposed to anything, say anything and neither did President Erdogan in Turkey. We built the airport, they said, "Cut down trees". We did the third bridge, they said, "Hurt alawites".
We fought terrorism, they said "Put in jail those who do not support the Party of justice and development."
Today, they are also aggressively screaming "no".
Finally, The Economist published a picture of President Erdogan as on the magazine cover and the profile picture of the account in social networks. They say, "Coming dictatorship".
What can I say?
No matter what they say, everyone knows who is lying.
Comments
comments