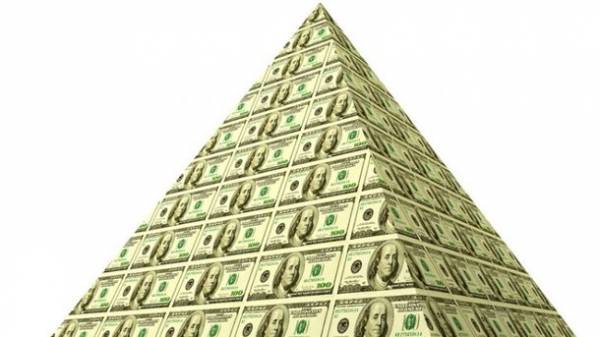 Almost 92% of the loan portfolio of legal entities "EUROGASBANK" was formed on the principle of a financial pyramid. About it reports a press-service of the Deposit guarantee Fund of individuals (fgvfl).
"The analysis suggests that the new loans were issued for payment of interest on previously received loans. Obligations are no longer served once the Bank temporary administration. In addition, the analysis found that during the year prior to introduction of the provisional administration of the Bank's management has carried out the replacement of highly liquid collateral total value of 0.54 billion in illiquid. In the amount of 0,04 billion the provision was removed without any replacement at all," – noted in the Fund.
Moreover, in 2012-2014, the Bank had withdrawn 3.3 billion UAH of funds by lending agencies, indirectly related to the management of the Bank.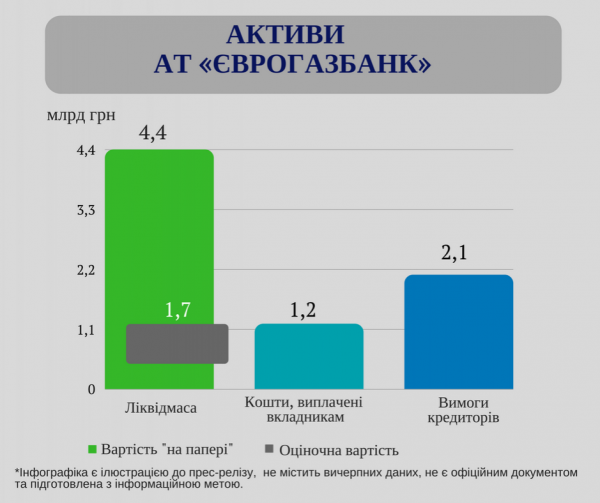 "In the structure of assets "EUROGASBANK" the credit portfolio is 82.4%, and its cost "on paper" amounts to 3.6 billion UAH, independent appraisers have estimated it at 1.6 billion UAH", – added in the DGF.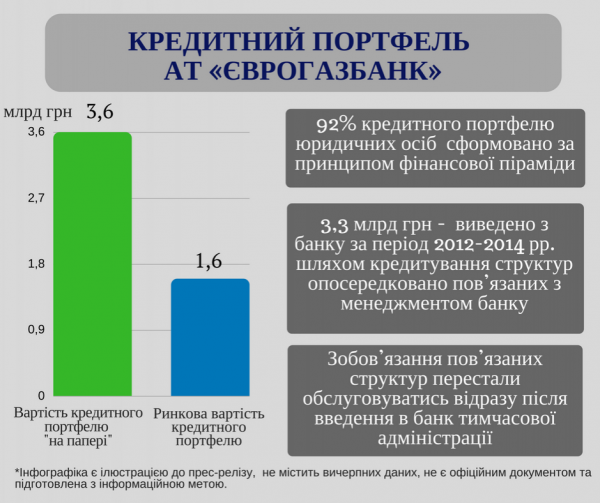 Authorised person of the insurance Fund has already filed 63 statements to law enforcement about criminal offences the officers of "EUROGASBANK", debtors and related parties of the Bank totaling UAH 3.38 billion.
Also in court was filed 59 claims for recovery of debt under the credit agreements for a total of 5.11 billion. The result of these cases, as of may 2017, was the opening of enforcement proceedings for the total amount of 3.85 billion.
Recall that the elimination of "EUROGASBANK" started in 2014.
Comments
comments