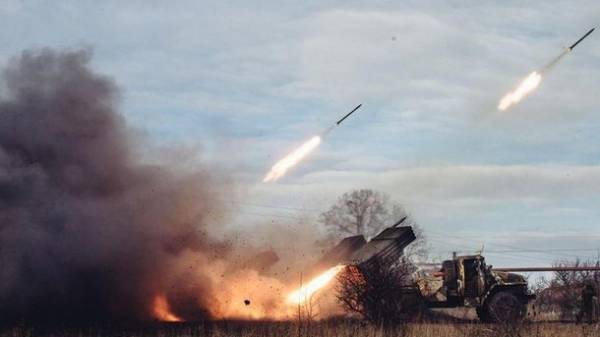 Ukraine has not enough number of troops, which is in the Donbas to implement the offensive, as Russia will need to tighten reserves. Told about it in interview "" the military expert, Director of information and consulting company Defense Express Serhiy Zgurets.
According to him, in the case of offensive operations, the APU is facing high losses, which also stops the military leadership of such a step.
"Russia is now preparing to exercise "Zapad-2017″, these exercises are associated with pumping equipment and weapons of the contact zone with Ukraine, and with Belarus. In fact, such risks of the Ukrainian side can not be ignored, therefore, predicts all possible scenarios, even the most negative on this bet General staff, including supporting the largest number of Ukrainian group in the area of contact with the enemy. If we are talking about a ground operation, there are different proportions of the ratio of advancing and defending forces, which can be 1:3, but it really is 1:8. If in the area about 80 thousand personnel of the Ukrainian army, then to exceed, at least five times 300-400 thousand personnel Russia needs to collect," said Zgurets.
He noted that at the moment this operation is not possible for Ukraine, as Russia will easily gain the needed amount of troops to contain the Ukrainian offensive.
"The Ukrainian direction is extremely important. Nevertheless, the number of combat-ready units of the Russian Federation does not allow for the overage, we're talking about. But in the middle of this year in terms of the "West-2017″ under the auspices of the exercises can be the most incredible situation. Absolutely necessary to closely monitor any movements that involve not only fighting, but also of the various manifestations of terrorist acts, any activities on the territory of Ukraine, which can also be provoked by the enemy to destabilize the situation and then transfer all this to a military track," – said the military expert.
As told Sergei Zgurets, since the beginning of the war in Donbas the number of Ukrainian army reached 240 thousand personnel. According to him, the war in Donbas has brought valuable military experience of warfare.
Comments
comments