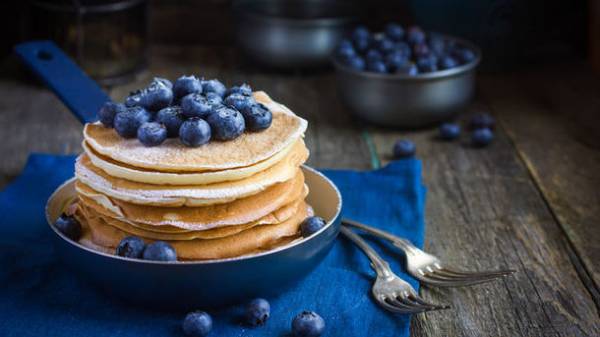 Carnival is known as one of the most exciting and satisfying holidays that is synonymous with fragrant pancakes. This year Mardi Gras fell on 20 – 26 February. In these days tradition is to go visiting, have fun and, of course, to prepare pancakes with various fillings.
Those who are on a diet and prefers healthy food does not have to ignore tradition and indulge in a fragrant pancakes. For those who are on a diet there are many recipes, diet and delicious pancakes that will allow you to mark the occasion and keep the shape.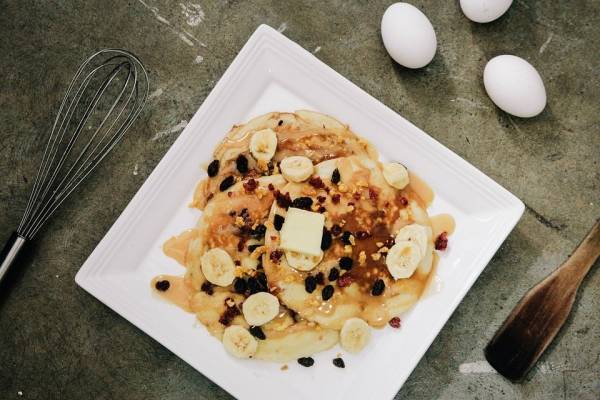 Photo: Pixabay
So, the famous American fitness trainer and expert on healthy eating Carly Tierney said, that you need to pay attention when cooking diet pancakes:
"Pancakes can be high-calorie due to sugar and fat, especially if you cook them in vegetable oil, adding butter, syrup and jam. But pancakes, with the right preparation, though, can be a great source of vitamins and minerals, and excluding unwholesome stuffing and replacing it with fruits, nuts and honey, it is possible to saturate the body with all necessary nutrients," – said the expert.
NV STYLE offers readers a few simple diet and healthy recipes pancakes.
Pancakes made with bananas
Bananas are a great source of potassium, fiber and protein. To make these pancakes need only two ingredients – bananas and eggs. Place 4 eggs and 2 bananas peeled in a blender and beat well. Grease the pan with coconut oil. Pour a small amount of the banana mixture into the pan and fry with 2 sides. Pancakes should be well grilled, so it's best to fry them on low heat. Pour the natural yoghurt.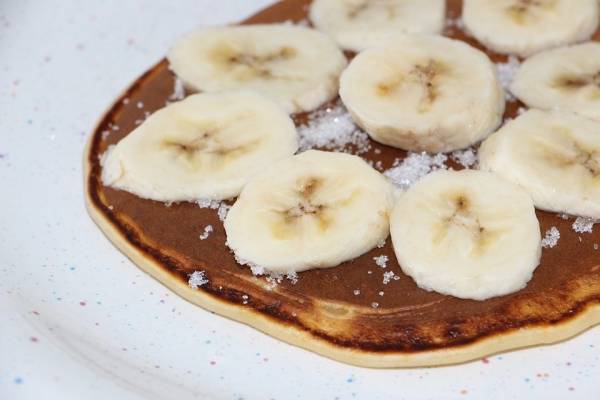 Photo: Pixabay
Pancakes of oatmeal
For cooking healthy oatmeal pancakes you will need: 1 tablespoon of rolled oats 500 ml milk, 500 ml water, and 2 teaspoons of Splenda and one egg. Boil porridge, using milk, water and cereal. Cool the resulting mess and whisk it with a blender to a paste. Add in a lot of Splenda and the egg and mix. Fry the crepes in a pan greased with olive oil.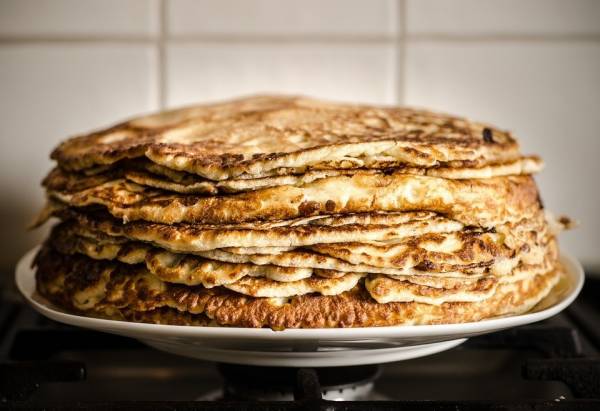 Photo: Pixabay
Pancakes of apples
To prepare flavorful and healthy pancakes from apples you need to take 2 large apples, 1 egg, 1 tablespoon of flour (you can substitute 2 tablespoons of rice flour). Apples peel, RUB on a coarse grater, then add the egg and flour and mix well. Put the dough with a spoon onto a hot greased with olive oil pan. Fry on both sides.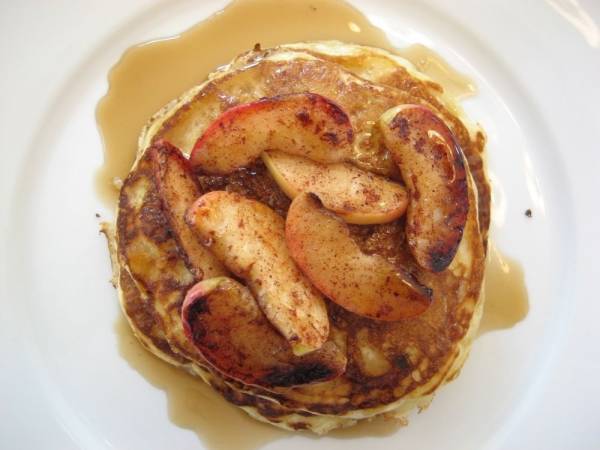 Photo: Flickr
Pancakes with spinach and oatmeal.

Green pancakes, oatmeal, and spinach with vegetables will not only appreciate its colorful appearance, but also health benefits. Take 40 grams spinach, 40 grams oats, 2 eggs, 50 ml milk. Spinach shake in a blender to a state of porridge, then add oats, egg and milk and again shake thoroughly benidrom to get the pancake batter green. Fry on low heat, and then add the stuffing to taste in a ready-made thin pancakes. You can use curd, pumpkin, mushrooms, salmon or any other toppings to taste.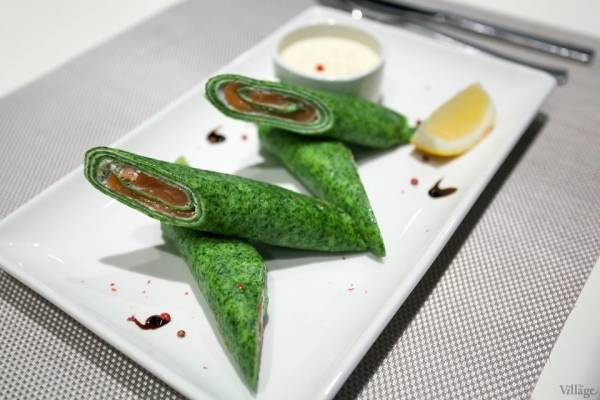 Photo: Flickr
Pumpkin pancakes
Spiced pumpkin pancakes are not only healthy, but extremely tasty dish. To cook them you'll need a Cup of flour, 1 teaspoon sugar, 1 teaspoon cinnamon, pinch nutmeg, pumpkin puree, 2 eggs and a half Cup of nonfat yogurt. Pumpkin peel, bake and turn into a puree, then in a small bowl, mix the flour, sugar, cinnamon and nutmeg. In a separate bowl, whisk yogurt, pumpkin purée and eggs. Gradually mix the ingredients and fry in olive oil. Serve these pancakes better with honey and nuts.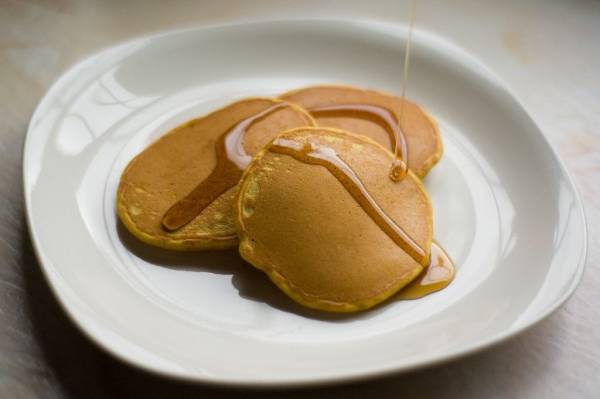 Photo: Flickr
Comments
comments