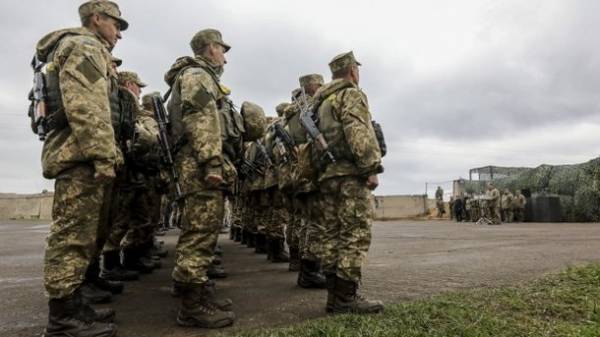 Since the beginning of the war in Donbas the number of Ukrainian army reached 240 thousand personnel. This was stated in an interview with "Apostrophe" military expert, Director of information and consulting company Defense Express Serhiy Zgurets.
According to him, the increase of the army and the demand for new equipment put a heavy burden on the Ukrainian budget.
"Since the beginning of the Russian aggression the Ukrainian army has actually doubled and the number of personnel reached more than 240 thousand of Course, this resulted in increased costs for the maintenance personnel. And given the loss of equipment in the first years of the war, of course, there is a need, and re-stocks equipment and weapons in order to equip the new brigades and divisions that were formed in the framework of increasing the number," said Zgurets.
He noted that due to fighting in the Donbass, the Ukrainian army has significantly grown professionally and gained valuable experience.
"The control system relies on officers who do have a practice of warfare. With regard to the equipment of the army, on the one hand, the army is really completed with the equipment. But when we talk about old samples of upgraded and new, that still remained the focus is on Soviet equipment and partly on upgraded equipment, because the new equipment supplied to the troops in a small amount, because of the limited financial resources of the country to the rearmament of the army," – said the military expert.
Note how not once said the first person in the state, at the time of the annexation of Crimea in 2014 in the disposal of the Ukrainian army had only about five to seven thousand combat-ready troops.
Recall, as was stated by the Minister of defence Stepan Poltorak, Ukraine's covering Europe from the million-strong Russian army and it needed the support of the West in this. According to him, NATO countries were not ready for Russian aggression.
Comments
comments