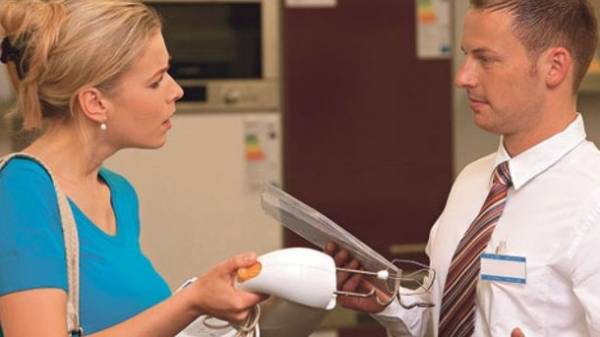 "The daughter at the age she went to buy a smartphone, and it is actually imposed on the purchase and sold not what she wanted, but still hyped for the money — she paid for the insurance and warranty for the highest possible 2 years. Moreover, from the very first day gadget "hangs", and we refuse to return the money. What can I do?" — Evgenia Baranova str.
Basil Sequin, a lawyer in the sphere of protection of the rights of citizens:
"First of all, you should know that the sellers must not take any action that might be consumer confusion (for example, the need for more paid services). More about this can be found in article 19 of the Law of Ukraine "On consumer rights protection" (hereinafter the Law). But note: these facts prove quite difficult, especially after the fact.
Also in article 9 of the Law we are talking about the exchange of goods not coming up in 14 days. It should be remembered that the exchange is subject only to the goods of good quality, which was not in use. If you want to return the money paid for the goods in the application for refund is as follows: "In connection with the absence of a seller of a similar product that would satisfy my needs, please return paid for the goods money."
SEE ALSO
You should pay attention, renting the equipment in warranty repair
Remember: the seller may refuse to exchange the product if it is found the flaw, so be careful when you buy new products and try to check if everything is functioning properly. If you discovered a flaw in the product and believe that the product was sold with this defect, but the seller refuses to change it, offering to hand over the goods for repairs — you can contact SE "Ukrmetrteststandard" or, being guided by part 4 of article 17 of the Law, contact the dealer to ensure that the examination. If the examination confirms that the seller has sold the goods of improper quality, your item will be exchanged, and the seller can be fined, as it is obliged to transfer the consumer products of adequate quality (part 1 of article 6 of the Law)".
Comments
comments