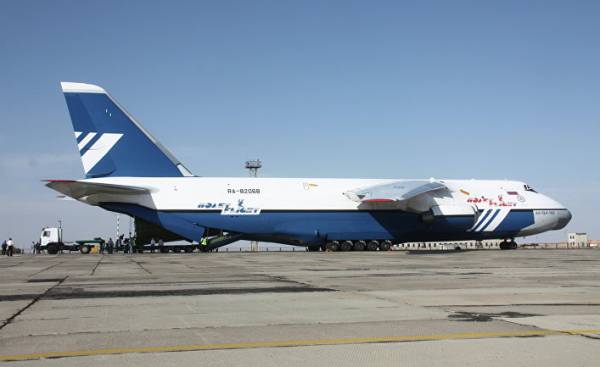 The conclusion of the Deputy from "Republican" Francois Cornu-Gentille (François Cornut-Gentille) is disturbing: "In fact, Russia and Ukraine control the transport of our troops in external operations." Compiled a detailed report (he was transferred to a number of media, in particular Le Monde and Challenges) describe the strategies used by the staff to compensate for gaps in the field of military air transport. Published on Le Monde investigation to shed light on potential problems in connection with the use of the services of "foreign operators".
With the coming to power of Francois Hollande, France has carried out a number of external interventions. The operation in Mali (January 2013), the Central African Republic (December 2013) and the Sahel (August 2014) as well as the conflicts in Iraq and Syria require the transfer of tens of thousands of tons of armored vehicles and soldiers. The problem is that French armed forces are no large transport aircraft, according to Le Monde. According to the newspaper, from 2012 to 2015 private army aircraft provided coverage only "from 7% to 25% of the demand for air transport".
Rental and subcontracting
To compensate for this shortage, the army had to rent through a partner company air giants like the An-124, whose elevating the possibilities of "five times" of the A400M, according to Challenges. A large freighter from Airbus would have to provide these tasks on the transport of troops and equipment, but the project has for several years faced serious problems. In addition, the An-124 is not at all. "Two dozen available in the world An-124 owned by just three companies: Ukrainian "Antonov" and the Russian "Volga-Dnepr" (private) and "224 flight detachment" (state)" writes Challenges.
France needs "to think about purchasing a large transport," — said Francois Cornu-Gentille. He urged the defence Ministry to take steps to ensure that the country retains "the effectiveness of military resources." In connection with the state of relations between the presidents of France and Russia lately, it may be necessary. According to the Deputy "Republicans", the use of these transporters may play a role in the diplomatic game, writes of the Challenges. It "recalls that the Russian company "224 flight detachment" has suspended flights by the order of France in September 2015, i.e. just a month after the cancellation of the contract for the supply of helicopter carrier "Mistral" to Russia."
Comments
comments