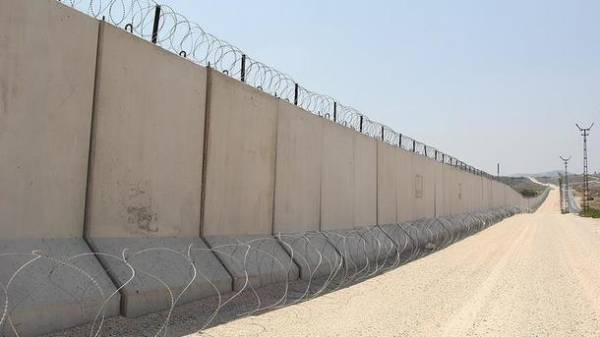 Turkey has completed the construction of the wall with a length of 556 kilometres along the border with civil war-torn Syria. On Tuesday, April 11, announced the Ministry of defence in Ankara on the official Twitter page, reports DW.
According to the participating construction company Toki, the wall fortified with barbed wire, provided with watchtowers and consists of mobile elements that can be transferred to another place.
The wall height of three meters covering the southern and South-Eastern provinces of Turkey – in Hatay, Kilis, şanlıurfa, Mardin, şırnak and Gaziantep. Total length of the Turkish-Syrian border is around 911 miles.
TOKI ile birlikte yürüttüğümüz Sınır Fiziki Güvenlik Sistemi Projesi kapsamında Suriye sınırında 556 km'lik beton duvar inşaatı tamamlandı. pic.twitter.com/j6rDEgQ7ds
— Savunma Bakanlığı (@tcsavunma) 11 APR 2017
Comments
comments