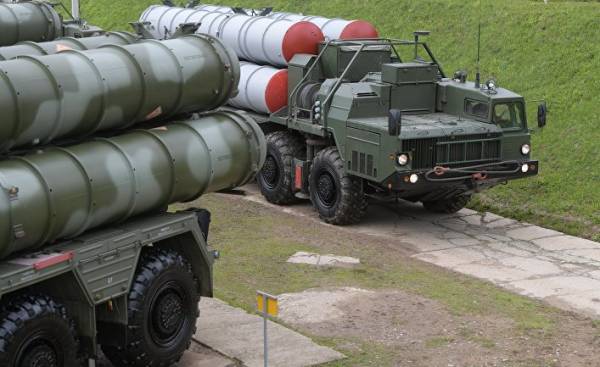 Pentagon spokesman Colonel Jeff Davis (Jeff Davis) has expressed concern over Turkey's plans to buy air defense system s-400 from Russia, and noted that these systems may not be compatible with other weapons used by NATO.
"We think that the purchase of our allies, weapons that can operate in cooperation with each other — in General a good idea, — said Davis at a daily briefing in Washington. We want all of our allies and partners with whom we work, invest in things that will contribute to the development of our Alliance (NATO)".
Air defense system s-400 range of 400 kilometers can launch missiles "ground — air" and used in the destruction of enemy air targets.
Currently, no member of NATO has no such missile systems. But in service of Greece is an earlier version of these systems s-300 missiles Russian production. Greece acquired these missiles at the southern Cyprus, which is not a member of NATO.
In April come to the final stage
In April of this year, Turkey and Russia announced the approach to the final stages of negotiating the acquisition of the systems s-400.
In his statement about the s-400 last week, President Recep Tayyip Erdogan said that the signatures were affixed.
In 2015, Turkey annulled China won a tender to supply long-range missile systems in the amount of $ 3.4 billion.
Trying to make this deal, which would be the largest in the history of Turkey's defense procurement, has caused negative reaction of NATO and the United States.
Experts note that there is NATO integrated air defence system, and the purchase by Turkey of the C-400 can be accompanied by many technical problems associated with the cost, quality, technology transfer.
In addition, it is noted that in the case that such a purchase will take place, this can be interpreted as Turkey's step towards a revision of its relations with NATO.
Comments
comments