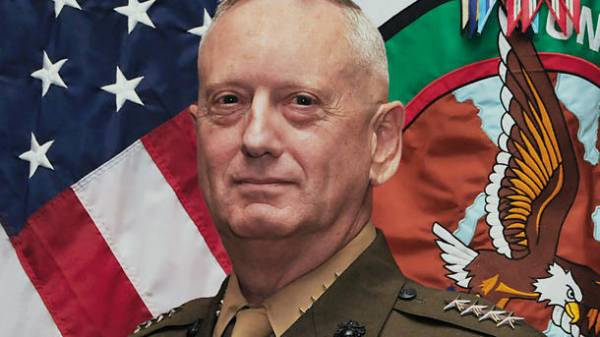 A missile strike by American forces on the Syrian air base of the Shirt, which sent a chemical attack on a civilian, will not lead to further escalation between the US and Russia. This was stated on Tuesday during a press conference for journalists the Minister of defence of the USA James Mattis, reports UKRINFORM.
"I'm sure the Russians will act in their own interests. Not in their interests to strive to the situation got out of control," – said the head of the defence Department of the USA.
He expressed confidence that the escalation between Russia and the United States will not happen because of a recent missile strike. According to him, the contacts with the Russians and are supported on, and the situation does not get out of control.
At the same time Mattis emphasized that he has no doubt that the responsibility for the chemical attack bears the Assad regime. "We have identified that a prudent military response is the best way to keep the regime from being able to do such a thing again," said the head of the Pentagon.
The Minister also stressed that the fight against ISIS remains the main goal in Syria for the United States.
Comments
comments