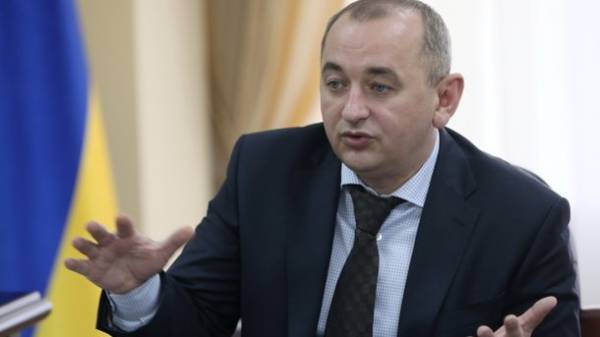 The chief military Prosecutor of Ukraine Anatoly Matios, the TV channel "112 Ukraine" commented on the death of the permanent representative to the UN Vitaly Churkin.
According to him, Churkin's there now, what is achieved in life and what was involved – tears, Crimea is in decline and destroyed Donbass
"What to do when in a short period of historical time, can not quickly to be a justice of the inevitability of punishment? Then enter other processes. Today, the day before 65 years, one who was more grounded, who was shaking the letter of ex-President Yanukovych, which was a call for military aggression and annexation of the Crimea, now departed, I believe, according to Christian tradition, his soul is flying where he was, what was involved. I think he now sees the crushed Donbass, the tears, the "prosperity" of the Crimea. If not, the system of state coercion or the law enforcement system, to make as is, then take some other forces," – said Matios.
Yesterday, 20 February, died in new York permanent representative of the Russian Federation to the UN Vitaly Churkin, the day before your 65th birthday.
It is reported that Vitaly Churkin, died Monday morning local time in the building of the Russian diplomatic mission in Manhattan due to heart problems. Diplomat became ill about 9:30 a.m. in the building of the diplomatic mission of the Russian Federation, he was unconscious when paramedics arrived.
Comments
comments