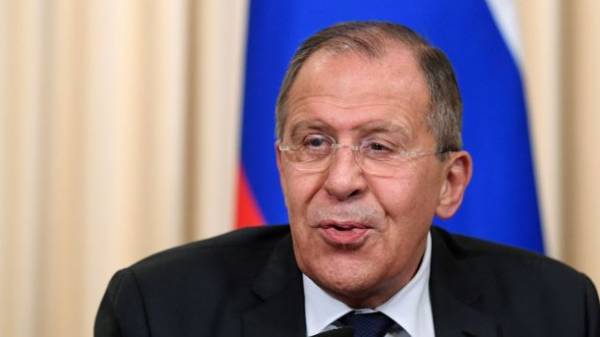 The Russian foreign Minister Sergei Lavrov called the extension of sanctions against Russia over the situation in the East of Ukraine "Russophobic obsession."
He said this on Tuesday, June 20, at a press conference in Moscow after talks with the foreign Minister of France.
"It (the extension of sanctions. – Ed.) the atmosphere, of course, does not improve. Sanctions once again taken out of the blue. Reference to the situation in Ukraine, in my opinion, all serious observers smile," – said Lavrov.
"Unfortunately, our colleagues in the EU hid behind such evil formula "the sanctions will be lifted as soon as Russia will fulfill the Minsk agreement". We invite our European friends in the EU to once again read the Minsk agreements – there is clearly enough written, who should do what and in what sequence", – he added.
According to Lavrov, in connection with the extension of sanctions is nothing but regret, impossible to Express in "about this Russophobic obsession of our American colleagues."
"It goes on all faces. Poroshenko can not fulfill their obligations under the Minsk agreements, sanctions against Russia," Lavrov said and added that the situation is similar in Syria, where "blame only Russia and the Assad regime".
He added that the blame for any event that does not like American congressmen, trying to put the blame on Russia.
Comments
comments