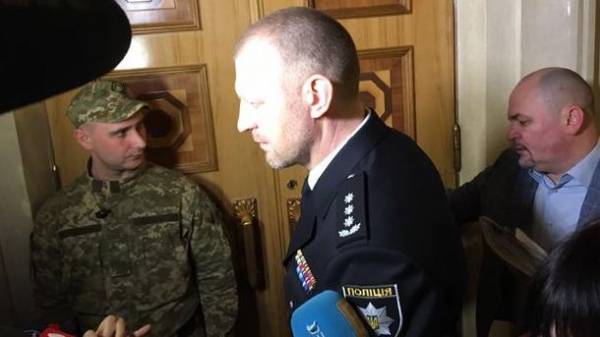 The Russian Federal channel REN-TV published the news under the title "Photo: Yatsenyuk COP ridiculed in Parliament", which confused people's Deputy from "popular front" Andrew Teteruk and former Prime Minister of Ukraine, leader "popular front" Arseniy Yatsenyuk, reports "Gordon".
Russian journalists have decided that "in Parliament ridiculed the former Prime Minister of the country" and called Yatsenyuk's people's Deputy, although he has ceased to be an MP in March 2014, when he headed the government, and the photos in the police uniform depicted a different person.
Moreover, the Russian TV channel reported that photos with Yatsenyuk in the uniform of Ukrainian police has published on his page in Facebook the journalist Vasily Crutches, who signed the photo: "can someone Tell me teteruk was that he was people's Deputy".
Despite the signature of Crutcho with the correct name of that Russian journalists quoted in the article, they were assured that the pictures Yatsenyuk.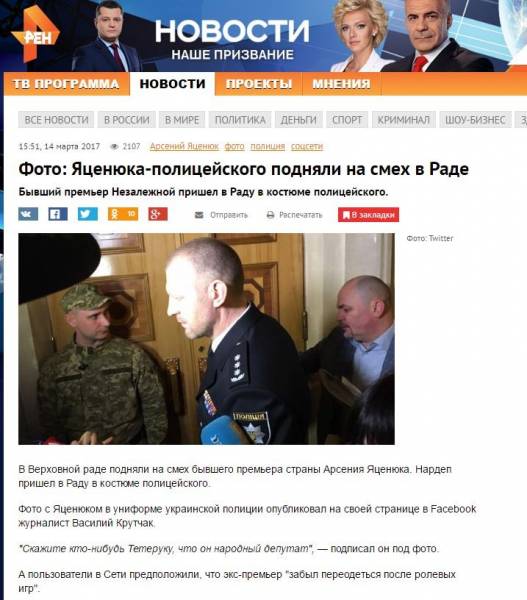 After that, with reference to an unnamed "network users" Russian journalists said that social media joke that the former Prime Minister "forgot to change after a role-playing games".
That the Russian Federal channel mixed up the names, drew the attention of the journalist Crutches on his page in Facebook. "Russian Ren-TV took my publishing and Teteruk called Yatsenyuk", – he wrote.
On March 27 the court of the city of Essentuki at the request of Sledkoma Russia arrested in absentia former Prime Minister of Ukraine Yatsenyuk. He is charged with participating in the gang, murder and other "atrocities" allegedly committed during the Chechen war.
Comments
comments