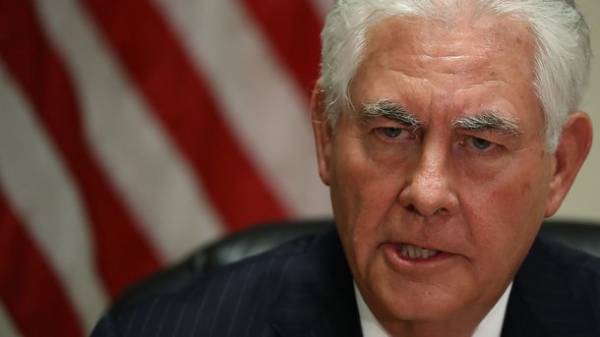 Meeting of U.S. Secretary of state Rex Tillerson and Russian President Vladimir Putin will not take place in the coming days. This was stated press Secretary of Russian President Dmitry Peskov, reports Radio Liberty.
"We have not announced any meetings and is currently meeting with Tillerson's not in the chart of the President", – said Dmitry Peskov.
Earlier, the state Department said that Tillerson is going to visit Moscow on April 11-12 for meetings with his Russian counterpart and other officials. "On April 12, the Minister will visit Moscow where will meet with Minister of foreign Affairs of Russia Sergey Lavrov and other Russian officials to discuss Ukraine, fight against terrorism, bilateral relations and other issues, including North Korea and Syria."
So, April 8, Tillerson has held a phone conversation with his Russian counterpart Sergei Lavrov. Diplomats talked on the phone about the situation in Syria after missile attack on the United States air force base Bashar Assad's troops.
Comments
comments