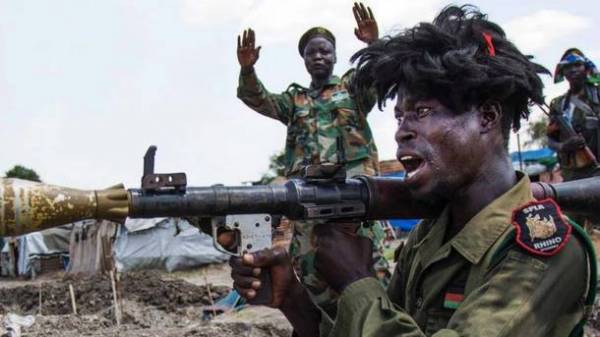 Ukraine does not violate international obligations in arms export and the charges of arms supplies to Sudan are baseless. This was at the briefing said the Secretary of NSDC Oleksandr Turchynov, responding to relevant statements by Amnesty International and media reports "Interfax-Ukraine".
He explained why Ukraine couldn't break in cooperation with South Sudan.
"South Sudan is a country that is a member of the United Nations, a country that is recognized by Ukraine, a country that has an Embassy in Ukraine. There is today some restrictions, sanctions adopted by the United Nations towards this country, and so to say that Ukraine has violated any sanctions – this is incorrect, unprofessional, because such sanctions simply do not" – said Turchinov added that Ukraine adheres to all international obligations.
SEE ALSO
Weapons from Ukraine to Sudan: Amnesty International clarified the role of Kiev
He believes that the dissemination of information on the alleged illegal arms supplies "trying to stop the emergence of military-technical cooperation with our strategic partners and to put Ukraine one, in this case moral damages."
At the same time, the NSDC Secretary clearly outlined the plans of Ukraine on the arms market.
"Ukraine will continue to work on foreign arms markets, because it is not only the prestige of the country, it is a real resource for our country, and it is a real boost for the development of our military-industrial complex, and we will not give here the primacy of the Russian defense enterprises. We will fight at the front with them, and in foreign markets", – said Turchinov.
We will remind, Amnesty International on his page in Facebook said that the report "From London to Juvy" are supposedly "proof of Ukraine's involvement in illegal arms shipments to southern Sudan, where it is used for killing of thousands of civilians."
Comments
comments