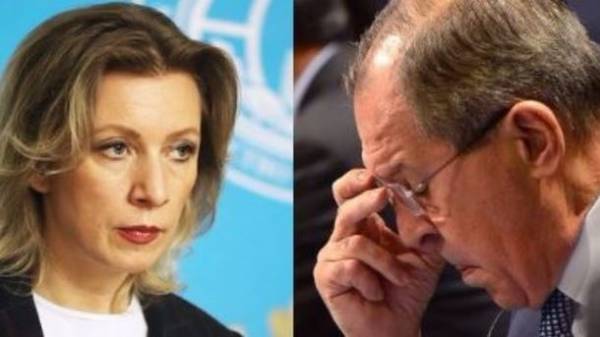 The people's Deputy Dmitry Tymchuk struck to doubt the professionalism of the Kremlin diplomats – foreign Minister Sergei Lavrov and the speaker of the Ministry Maria Zakharova. About this he wrote in Facebook.
The MP recalled that he had already predicted that the President of the United States Donald trump is unlikely to become loyal to Moscow, which had hoped for in Russia. In this regard, he alluded to mistakes and short-sightedness of Russian diplomacy.
"The Kremlin is stuck a bunch of very mentally limited people, globeasia to pay for consulting services at least a diplomat or diplomat middling. Well, the main international advisers, "diplomats" Lavrov Zakharova Putin should send him someplace where their talents will be more useful. The first foreman at the logging, where his knowledge of swearing is priceless. The second – in a strip club for perverts, there is the ability to dance "Kalinka" will be clearly appreciated", – Tymchuk wrote.
As reported, Donald trump discussed with the members of his administration the possibility of introducing new sanctions against Russia and Iran for supporting Syria.
Comments
comments