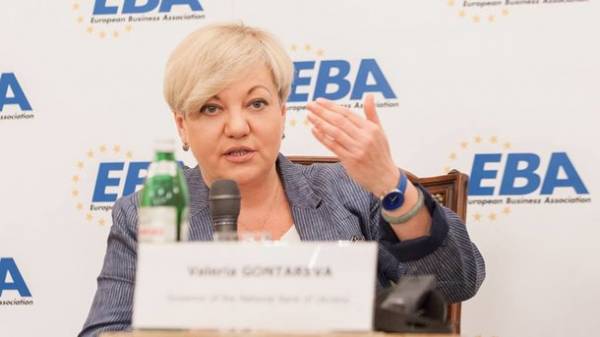 The head of the National Bank of Ukraine (NBU) had originally planned to early retire. It has declared itself Gontareva at a press conference on her resignation.
"I have always said I wasn't going to work in the national Bank for 7 years. I was very naive when I thought that we can do in a year. If the nationalization of PrivatBank we did in December last year and in early 2016, I could leave earlier. Reform is done – mission accomplished," – said Gontareva.
The head of the NBU informed that the team of the national Bank knew about such plans.
Gontareva also said that he expects the signature of the President of Petro Poroshenko statement about her resignation.
"As a man I have the right voluntarily to resign from the post. … Forced labour is prohibited", – said Gontareva.
In addition, according to Gontareva, it is three months ago, discussed with President of Ukraine Petro Poroshenko on the possible successors on a post of the head of the NBU.
We will remind, today, April 10, Gontareva has officially announced his resignation. The statement of Gontareva must be signed by the President of Ukraine Petro Poroshenko, after which it will be considered by the Verkhovna Rada.
Resign Gontareva is may 10, notifying, according to the rules for a month. However, if the Verkhovna Rada voted for the dismissal of the NBU Governor earlier, Gontareva leaves post according to the decision of Parliament.
Comments
comments