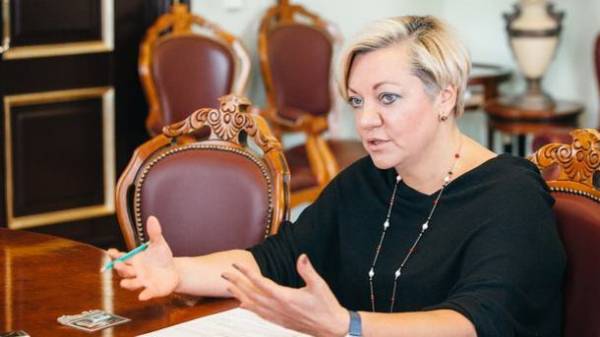 The head of the National Bank of Ukraine (NBU) Valeriya Gontareva has officially declared that has written a resignation.
"After almost three years of the term of office of the head of National Bank, I decided to leave this position and leave the Central Bank", – said Gontareva.
According to the head of the NBU, its task she performed.
"I consider my mission fully implemented, the reforms carried out. I hope that the President soon will accept my resignation," – said Gontareva.
Resign Gontareva is may 10, notifying, according to the rules for a month. However, if the Verkhovna Rada voted for the dismissal of the NBU Governor earlier, Gontareva leaves post according to the decision of Parliament.
"If the Verkhovna Rada will vote for my dismissal before then, I'll go with this post before. Already today ready to report at the plenary meeting of the Verkhovna Rada about the results of my work as the head of the national Bank. I'm ready to report at any time to be determined by the Verkhovna Rada", – said Gontareva.
The head of NBU assured that other changes in the composition of the Board of the National Bank will not happen.
"Also there is no change in the policy of the Central Bank. A floating exchange rate, inflation targeting, modern Central Bank – all those things that my team and I struggled for so long, remains unchanged. … The national Bank will continue consistent implementation of the policy that you have seen throughout my presidency," – said Gontareva.
Comments
comments