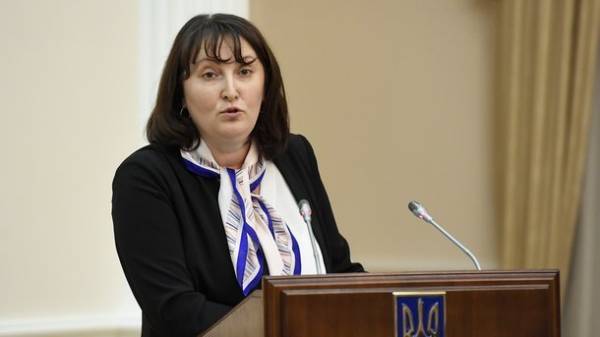 Members of the National Agency for prevention of corruption of Ukraine (NACP) at the meeting on Friday were unable to dismiss Natalia Korchak as head of the Agency.
"Two fellow members of the NACP once again expressed his position, insisting on a quarterly rotation in the Agency and voting at the meeting "for" my retirement. Thank you again to those gathered at the meeting NACP MPs, riaboshapka (member of the NACP Ruslan riaboshapka – ed.) and Radetzky (Deputy head of the NACP Ruslan Radetsky – ed.) expressed his opinion. It does not affect anything, including, and on the performance of the work entrusted to them under the coordination of the departments," wrote Korczak on his page on the social network Facebook on Friday.
As reported, on March 29, Groisman during a meeting of the Cabinet of Ministers of Ukraine has advised all members of the National Agency for prevention of corruption to write a letter of resignation due to problems in the registry of electronic declarations. Before that, the Prime Minister criticized the work of the head of the NACP Natalia Korchak because of the inability to organize the work of the registry. "You are unable to organize the work of your website and thus, you put all the people to the threat of two years in prison. And these people – hundreds of thousands in our country", – said Groisman.
In turn, the head of NACP, Korczak declared that does not intend to resign in connection with the relevant proposal of the Prime Minister of Ukraine.
Comments
comments