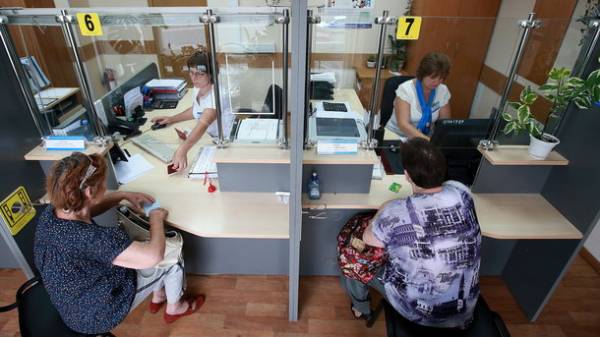 Ten years of the new Ukrainian pensioners will receive an average of 6040 hryvnia pension. This figure is incorporated in the forward estimates Ministry of social policy, based on the macroeconomic forecast of the Ministry of economic development and trade, reports "Economic truth". Officially, these calculations were not made public.
Forecast of the average pension, according to the publication, made with reference to pension reform, which was developed by the government.
It is assumed that the average pension of new pensioners will gradually increase and in 2018 will amount to 2 454 hryvnia, in 2019 – UAH 2 668, in 2020-m – 3 048 hryvnia.
At the same time the average pension of existing pensioners will be lower in 2028 will be 4 184 USD. Next year it is projected at 2 117 hryvnia, in 2019 – 2 188 UAH in 2020 2 284 USD.
Recall panee "Today" has developed a pension calculator that will help determine what benefits you can obtain after the reform.
Retirement calculator:
How many years of experience You will have time to work out:
Wages at the moment:
The result: –
It is worth noting that the Pension Fund takes into account when calculating the pay ratio of Ukrainians to the national average for each month. The calculation of the "pension calculator" to show a ballpark figure, provided that the level of wages relative to the national average does not change. The calculator also does not take into account possible surcharges for excess length. The formula takes into account the average wage relevant for 2017.
Comments
comments