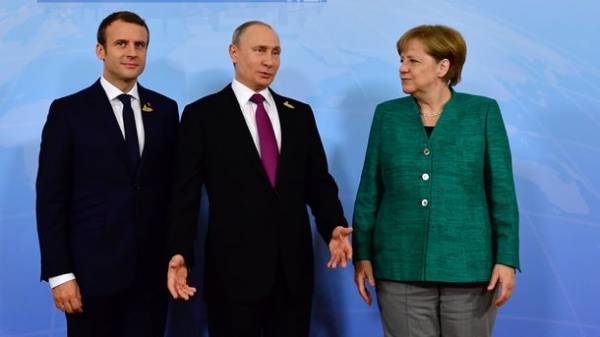 The hotel Atlantic in Hamburg began meeting the leaders of Germany, France and Russia.
The conversation of Angela Merkel, Emmanuel Macron and Vladimir Putin is behind a working Breakfast.
See also: trump: I look forward to meeting with Putin
It is expected that the leaders will discuss issues G20 and topical issues of international agenda, focusing on resolving the situation in Ukraine.
Earlier it was reported that Angela Merkel and US President, Donald trump held talks in Hamburg on the eve of the G20 summit and discussed the conflicts in Syria and Ukraine.
Comments
comments