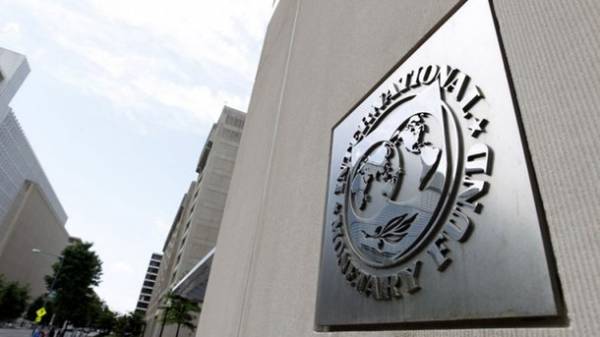 The international monetary Fund (IMF) were aware of the planned resignation of the head of the National Bank of Ukraine (NBU) Valeria Gontareva. It has declared itself Gontareva at a press conference on her resignation.
"I have informed the IMF of its decision. Can't say that they were happy. But they understand that the institution is built, it is a real institutional reform. So they understand that if an institution is built, will be continued. One person can't do anything to destroy it", – said Gontareva.
According to her, the NBU and the IMF agreed on macroeconomic forecasts.
"In the schedule [the financing program] is our structural reforms. We need to make reforms and not to talk about individuals, which allegedly depends on something. Anything from personalities not depends – it depends on the country as she makes these reforms. We support the IMF, because we have done reforms," – said Gontareva.
The head of the NBU also said that this year Ukraine may receive three more tranches of the IMF.
We will remind, today, April 10, Gontareva has officially announced his resignation. The statement of Gontareva must be signed by the President of Ukraine Petro Poroshenko, after which it will be considered by the Verkhovna Rada. Resign Gontareva is may 10, notifying, according to the rules for a month. However, if the Verkhovna Rada voted for the dismissal of the NBU Governor earlier, Gontareva leaves post according to the decision of Parliament.
Earlier media reported that the new head of the NBU may be the current head of the Council of the national Bank Alexander Danilishin.
As reported, on April 3, IMF previously had a meeting of the Board of Directors on the allocation of Ukraine the next credit tranche of $ 1 billion, approved the allocation of money to Ukraine. Money started to arrive at the NBU on 5 April. The national Bank plans to significantly increase gold reserves through the IMF.
Ukraine and the IMF in March 2015 signed a Memorandum of economic and financial policies which the country should undertake in the framework of the extended Fund (EFF). The entire program provided Ukraine with about $ 17 billion of which has already been allocated 8.7 billion dollars.
Comments
comments