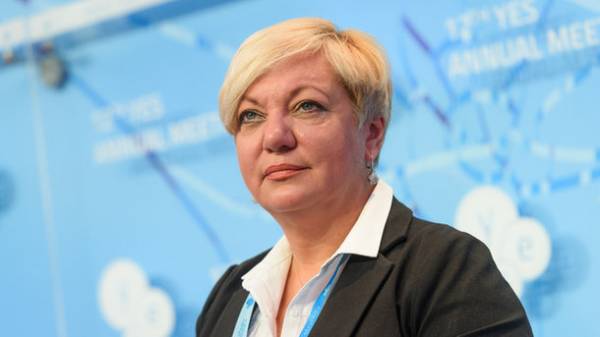 The head of the National Bank of Ukraine (NBU) Valeria Gontareva three months ago and discussed with President of Ukraine Petro Poroshenko on the possible successors on a post of the head of the NBU.
"Three months ago, the President talked about the fact that I see possible candidates. Today from my side there will be no speculation. I recommendations provided. But it's the President's decision – which candidate he will submit to the Verkhovna Rada. So let's wait for his decision", – said Gontareva.
At this same time, she believes that her successor in this position waiting for political pressure.
Earlier media reported that the new head of the NBU may be the current head of the Council of the national Bank Alexander Danilishin.
We will remind, today, April 10, Gontareva has officially announced his resignation. The statement of Gontareva must be signed by the President of Ukraine Petro Poroshenko, after which it will be considered by the Verkhovna Rada.
Resign Gontareva is may 10, notifying, according to the rules for a month. However, if the Verkhovna Rada voted for the dismissal of the NBU Governor earlier, Gontareva leaves post according to the decision of Parliament.
At the same time, according to the head of the NBU, other changes in the composition of the Board of the National Bank will not happen.
Comments
comments