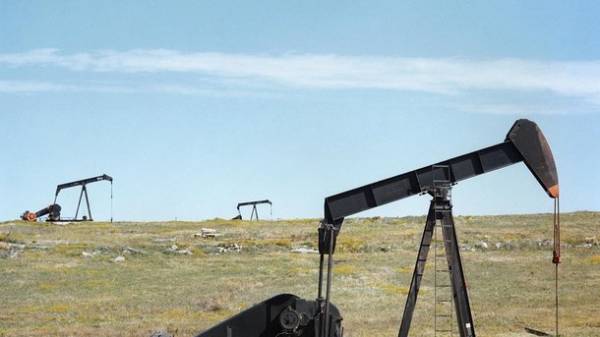 Saudi Arabia continues to cut exports of oil to the United States in July of this year, exports to the American market are likely to be reduced to the lowest level in almost 30 years. About this newspaper The Wall Street Journal.
According to sources of the newspaper, the state oil company of Saudi Arabia Saudi Arabian Oil Co. (Saudi Aramco) estimates the volume of the June oil exports to the US in less than 1 million barrels per day (b/d).
In July, exports are expected to drop to 850 thousand b/d, according to the office of information in the field of energy (EIA) of U.S. Department of energy, will be the minimum rate for that month of the year since 1988.
In August, oil exports from Saudi Arabia in the United States will be reduced by 100 thousand b/d, expected in Saudi Aramco. The August indicator at this level will be the lowest for that month since 2009.
Experts note that the reduction of the export of Saudi oil to the American market can be made to support the efforts of OPEC to reduce oil reserves around the world and, in particular, in the United States.
Oil prices fell 9% over the past three weeks and 14% since the beginning of this year, approaching the levels where they were before last November, when oil-producing countries for the first time agreed to limit production of oil.
The reduction of Saudi Arabia's oil exports to the USA shows that the country is "serious" in addressing the problems of excess raw materials, notes the analyst of Credit Suisse Group AG Ian Stewart.
"What are waiting for market participants are the specific steps showing the seriousness" of the oil-producing States, he said.
The decline in oil exports from Saudi Arabia in the United States may be due to other factors, writes the WSJ.
Thus, the growth of oil production in the US may have reduced the demand for Saudi exports. In addition, Saudi Arabia traditionally exports less oil in the summer months, as its needs in raw materials for the generation of electricity are growing.
Recall, the price of "black gold" is growing, but experts expect the new "failure".
Comments
comments