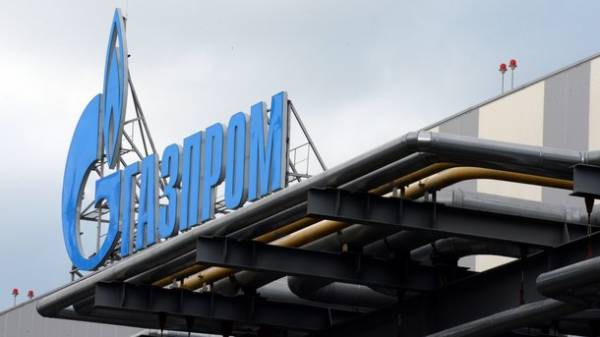 The Ministry of justice of Ukraine sent Russian "Gazprom" the decision on arrest of shares of its subsidiary company "Gaztranzit" in the framework of enforcement proceedings to recover from "Gazprom" a fine of nearly $ 190 billion, exposed by the Antimonopoly Committee of Ukraine (AMCU).
In "Gazprom" noted that under arrest also falls recent investment "Gazprom" in its subsidiary company in the amount of 232 million rubles.
As earlier reported, the Supreme economic court of Ukraine dismissed the cassation appeal of "Gazprom" the decision of Antimonopoly Committee for the recovery of the Russian company 171,932 billion.
In January 2016, the AMC has put "to Gazprom" a fine of nearly 86 billion UAH (about $ 3.4 billion.) for abuse of a monopoly position in gas transit. The decision was made in the framework of the order of the government, and in light of the formal charges of the European Commission, put forward "Gazprom" in connection with its dominant market position in Central and Eastern Europe, in violation of the Antimonopoly legislation of the EU.
Because the fine was not paid, the AMC later filed in the Economic court of Kiev the claim with the statement on the forced recovery of fine and penalty (the amount of which is equal to the amount of the fine), and the recognition of the obligation to cease the violation of antitrust laws. The economic court of Kiev has satisfied the claim at the beginning of December 2016.
Comments
comments