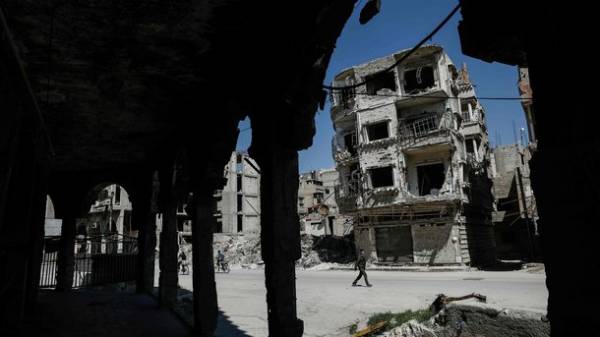 The Syrian town of Khan shaykhun after a chemical attack on April 4 was subjected to another air strikes on April 7 and 8, respectively. This was reported by local and regional activists, reports CNN.
In the result of air strikes one woman killed, another three people were injured.
Who did the air strikes, is still unknown.
As reported, the U.S. launched a missile attack on an air base in Syria in response to possible attack using chemical weapons on the city which is held by the rebels. The Pentagon said that 59 cruise missiles "Tomahawk" was released on the Syrian 4.40 time with destroyers in the Eastern Mediterranean sea.
The President of the United States Donald trump explained that he acted in "the vital national security interests of America" to prevent the use of chemical weapons. According to him, the base, which is attacked, was the starting point for chemical attack.
Comments
comments