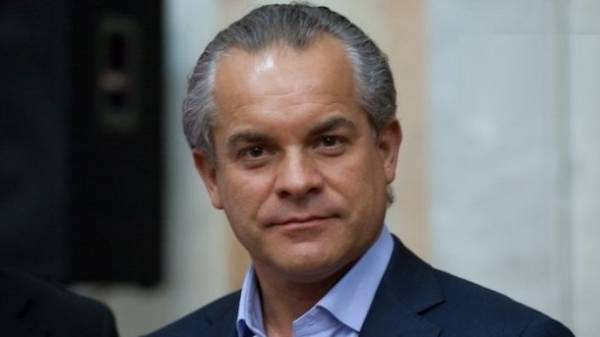 One of our customers prevented the murder of the Moldovan oligarch Vladimir Plahotniuc is in Moscow and is the authority of the criminal world in Moldova and in Russia. This was reported on Saturday at a press conference at the General police Inspectorate of Moldova the head of the National Inspectorate of investigation of ion Yakimov.
"They (the customers of the murder – ed.) are citizens of Moldova. One of them is in the capital of the Russian Federation, being the authority of the criminal world in Moldova and Russia", – said Yakimov.
"The attack must have been committed in the premises of the Global Business Center (office of Vlad Plahotniuc – ed.) with shooting and grenades. It is established that preparation for murder took a long time, during which the suspects were informed about their arrival time goal to the office, and departure time. The suspects produced a car with Lithuanian rooms in which they were supposed to go on after committing murder abroad. For the murder was to be paid in the amount of $ 200,000, half of which was already received by the performers," said Yakimov.
In turn, the Prosecutor Vitalie Busuioc reported that in Moldova and in Ukraine on suspicion of plotting the assassination of Plahotniuc detained 17 people.
"In Chisinau arrested eight people, including six Moldovan citizens and two citizens of Ukraine. Another nine people were detained in Kiev. They are suspected of involvement in a criminal group that planned an assassination of the President of the Democratic party of Moldova Vladimir Plahotniuc", said Busuioc.
According to him, most of the suspects have previous convictions for committing grave crimes, including premeditated murder.
A suspect in the preparation of the assassination faces up to 20 years in prison.
As reported, on April 7, the chief of national police of Ukraine Sergey Knyazev said that the law enforcement agencies of Moldova and Ukraine conducted a joint special operation and detained the perpetrators and the masterminds behind the attack on the Moldovan oligarch Vladimir Plahotniuc.
Comments
comments