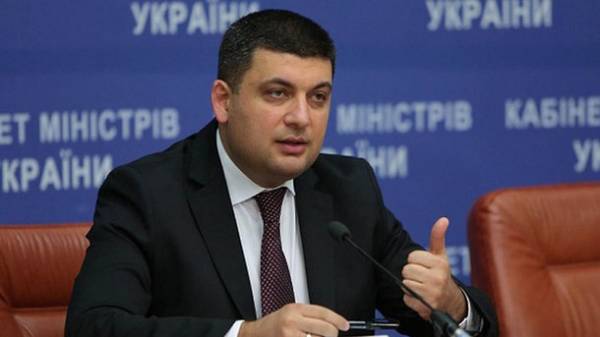 The Cabinet of Ministers of Ukraine approved the submitted by the Ministry of agrarian policy and food of Ukraine the concept of state program of farming development in Ukraine.
The initiative of the relevant Ministry and the government aimed at development of small and medium-sized businesses in rural areas, the creation of new jobs and overall development of rural areas.
Presenting the basic guidelines of the program, the Deputy head of the Ministry Maxim Martyniuk noted that the potential of the farmers ' movement in Ukraine – emergency.
SEE ALSO
The Cabinet is looking to recruit reformers: salary 30 to 60 thousand hryvnias
So, in conditions of increase of efficiency of farms, the state can additionally obtain up to 1.5 million tons of harvest, and the implementation of policies will allow you to:
for three years in a five-fold increase in the number of jobs in the village;
by 10% every year to renew the fleet of equipment – primarily through the use of equipment of a domestic production;
to increase the acreage under organic culture.
to increase the number of animal complexes.
Support tools should be divided into two groups – financial and land, and in the financial plan to include cheaper loans, agricultural insurance and the introduction of subsidies for new farms.
SEE ALSO
The Cabinet approved the financial plan "Ukrzaliznytsi": what will be with tariffs
The curator of the program execution, at the suggestion of the Ministry of agriculture will be the Deputy head of Ministry of agrarian policy on development of farming.
Commenting on the submitted initiatives, the Prime Minister Volodymyr Groysman said: "the growth is good. Our task is to use this resource. And I, as Prime Minister, I guarantee full support to the farmers. The programme of action is, means available – we will provide 1 billion UAH. Want to next year we have demonstrated success."
Comments
comments