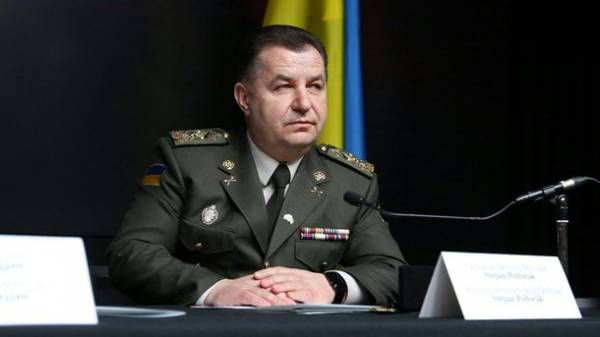 The Minister of defence of Ukraine Stepan Poltorak said that does not believe in the involvement of Ukraine to supply rocket engines to the DPRK. He stated this at a briefing on Wednesday, August 16.
According to the head of the Ministry of defense, the opponents of Ukraine as an "independent strong state" is the country involved in various scandalous situations.
SEE ALSO
The scandal with North Korea's missile: Ukrainian designers revealed details about the engines of "Satan"
"I think it's another fake. If you watch the informational field, it seems that Russia, or people who would not want to see Ukraine as a strong independent state, we attribute to all the scandals in the world. This is another attribution to what is not and could not be. This is not true, and I don't even want to talk about it", – said the Minister of defence of Ukraine.
We will remind, us intelligence officials said that North Korea can produce motors for missiles and not needs to supply Arsenal from third countries.
Deputy Minister of information policy of Ukraine Dmytro Zolotukhin, in turn, noted that cases of unjustified accusations of Ukraine of illegal arms deliveries happen at least once a year.
Later, an expert on missiles from the International Institute for strategic studies Michael Ellemann, who referred to the investigation by The New York Times, wrote in his Twitter that it did not state in his comments amerianskie edition about the involvement of the Ukrainian authorities to supply rocket engines to the DPRK.
The expert noted that he did not say about the involvement of the Ukrainian government, and considers the transfer of engines in the hands of Russian or Ukrainian smugglers.
Comments
comments