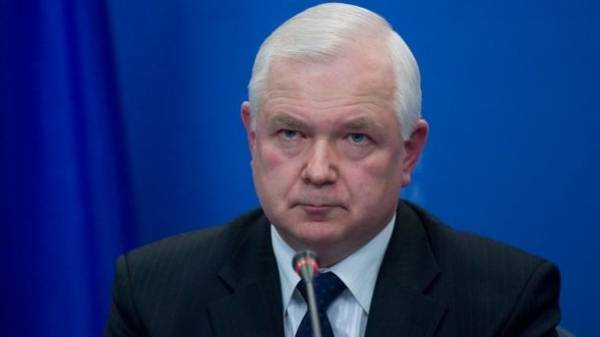 The bill on the reintegration of Donbass will not help Ukraine to liberate the captured Russian territory. This opinion was expressed in comments to NewsOne TV channel, the former head of the foreign intelligence Service, army General of Ukraine Mykola Malomuzh.
According to him, this document will not affect Russia or GLO.
"One set of laws, nothing will change, because the issue of the problem in the Donbas is not on the plane of law. It will not solve anything. Neither for Russia, nor for ORDO it doesn't mean anything", – said Malomuzh.
He sees the possibility of the return of the occupied territories of Donbass only with the help of international negotiating formats.
"This law will be used against the people of Ukraine, against us, because there is a threat to the establishment of some authoritarian aspects. Now the important thing is not the law, and the international high-level agreements, which will lead to the format that will help to get Russia out of the East," concluded Malomuzh.
Yesterday the speaker of Parliament Andriy Parubiy declared that the bill on the reintegration of Donbass not yet ready, but hopes that it will have time to submit to the Verkhovna Rada before the parliamentary recess.
Comments
comments