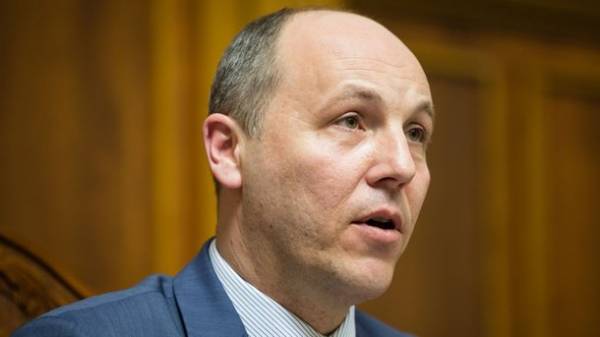 Chairman of the Verkhovna Rada of Ukraine Andriy Parubiy has proposed to take for the spring session of the parliamentary Assembly (PA) NATO in Tbilisi resolution of the Russian aggression against Ukraine and Georgia. He said this during the meeting with President of the NATO PA Paolo alli in Kiev.
"For Ukraine it will be important to the NATO parliamentary Assembly, the nearest, was adopted a separate resolution on the Russian aggression against Ukraine and Georgia, the occupation of the Autonomous Republic of Crimea. This initiative could be to introduce the spring session of the NATO PA in Tbilisi," – said paruby.
As reported in a press statement paruby said that the next meeting of the NATO parliamentary Assembly will be held in may this year.
"I plan to be at this session today, I proposed the initiative of a resolution on human rights violations in the occupied territory, and also to call for the continuation and extension of sanctions (against Russia – Ed.)", – said paruby.
According to the speaker of the Ukrainian Parliament, it is very important that the NATO PA will be held in Georgia, which also suffered from the Russian aggression.
Recall that Parubiy expressed his belief that Ukraine will become a member of NATO.
"We are all convinced of the firmness of the decision of the NATO summit that Ukraine will be a NATO member", – he said.
Comments
comments