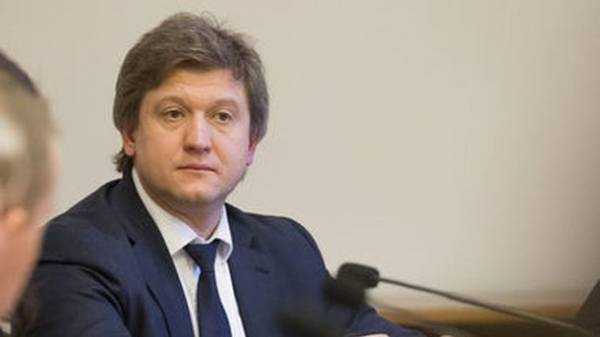 Ukraine after completion of the programme with the International monetary Fund (IMF) in 2019 will be self-sufficient and get access to external capital markets as a stable borrower. This was stated by the Minister of Finance of Ukraine Oleksandr danylyuk on the forum in Kyiv dedicated to the evaluation of the current government.
"I am confident that in 2019, when the program with the IMF is complete, we will be able, when our economy is self-sufficient. We as a sovereign country will have access to external capital markets without the crazy risks as a stable borrower, and our economy will generate the revenues needed. But we need to live within our means," said the Minister.
According to him, he will begin to address this issue starting from next week.
As reported, on Monday, April 3, IMF previously had a meeting of the Board of Directors on the allocation of Ukraine the next credit tranche of $ 1 billion, approved the allocation of money to Ukraine. Money started to arrive at the NBU on 5 April. The national Bank plans to significantly increase gold reserves through the IMF.
As is known, Ukraine and the IMF in March 2015 signed a Memorandum of economic and financial policies which the country should undertake in the framework of the extended Fund (EFF). The entire program provided Ukraine with about $ 17 billion of which has already been allocated 8.7 billion dollars.
Comments
comments