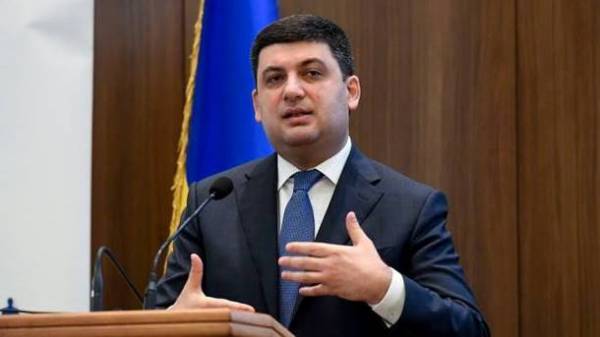 Ukraine should respond adequately to Russian aggression, in which we must win. This was stated during the Kyiv security forum, Prime Minister Vladimir Groisman, reports 112.ua.
The Prime Minister expressed regret that Russia invaded Ukraine, but the Ukrainians have to stop Russian aggression.
"I can today from this podium to say that I'm sorry, the Ukrainians that Russia attacked Georgia. I'm really sorry. But it was the choice of the political leadership of the Russian Federation. They made their choice for the aggression to break this world. A world that seeks peace, that seeks the development, strives for well-being. And we need to stop this… We must be strong, I am convinced that we today are very necessary and hard, and absolutely principled leadership, we need to efficiently assess what will happen tomorrow, if today we don't stop the treacherous aggression of the Russian Federation", – said Groisman.
He noted that Ukraine has no other way but to defeat the aggressor.
"We must soberly assess what is happening, to respond adequately to these challenges, then we can say that we will win. I am deeply convinced that we have no other way. We have to win. The only question is how much time we will take this fight, we will bear the loss for the fight for these values. I would really like to make this victory was quick," – said Groisman.
Earlier Vladimir Groisman during a meeting with heads of governments of the Baltic countries told about the number of Russian weapons and fighters in the temporarily occupied part of the Donbass. He told me that the enemy has hundreds of Russian tanks, APCS, MLRS and artillery systems.
He also touched on the theme of the Crimea. According to him, due to the annexation of the Peninsula by Russia, Crimea has become a threat to the civilized world.
Comments
comments