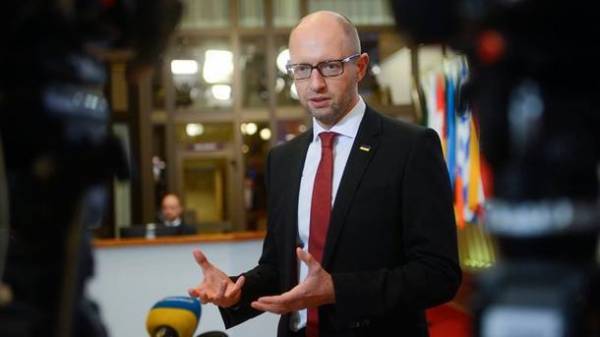 The leader of the "popular Front" Arseniy Yatsenyuk said that his political force intends to participate in parliamentary elections to be held in 2019. He said this to journalists on the sidelines of the 10th anniversary of the Kyiv security forum.
"In what format we will take part in the next election. I have no doubt that the political party "people's front" will take part in the elections. I have no doubt that all that dirt, and all that misinformation campaign and lies against the political forces that took responsibility for the fate of the country will remain in the past and people will see what is true and what is lie", – said Yatsenyuk.
According to him, the ratings are very fleeting history.
"Remember 2014. Before the parliamentary elections of 2014, how many ratings were given to "people's front"? In the best case 5% worst 3%. We took first place. And I thank the Ukrainian people for the fact that then decided to vote for the NF. Understand that during these two years, people have received very large challenges and large discontent. I confess, I have not promised anything, I said it will be difficult, and these difficulties will fight", – the politician said.
Recently, the President of Ukraine Petro Poroshenko rejected the possibility of holding early parliamentary elections and said that they should be in 2019, as required by the Constitution.
Comments
comments