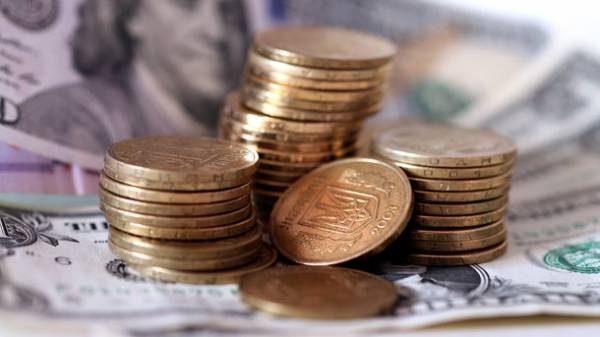 Currencies of the CIS countries in the first quarter of 2017 showed mainly the strengthening of the dollar. The highest growth was recorded by the Georgian lari (7.6 percent), Russian ruble (7.1 per cent) and the Kazakhstan tenge (5.6 percent).
The Ukrainian hryvnia strengthened 0.5 percent. At the same time, stronger than all the devalued amounts of Uzbek and Tajik somoni – 9.5% and 4.5%, respectively. This is evidenced by the research of analytical Department GK Forex club.
"In the second quarter of the currencies of CIS countries may be under pressure if the fed will retain the intent to conduct subsequent rounds of monetary policy tightening. After the failure of the vote on health care reform in the United States, was the obvious lack of support for Donald trump in Congress. Since the likelihood of an imminent launch of the promised fiscal incentives was reduced, the regulator has no need to continue to raise rates rapidly," – predicts a leading expert GK Forex club Andrey Shevchishin.
At the same time, negative factor, according to experts, can be a drop in prices on commodity markets which, because of the raw material orientation of countries may significantly restrict their exports.
The hryvnia may be under pressure trade balance, as well as the reduction of export revenues as a result of nationalization of Ukrainian enterprises in areas outside the control and falling commodity prices.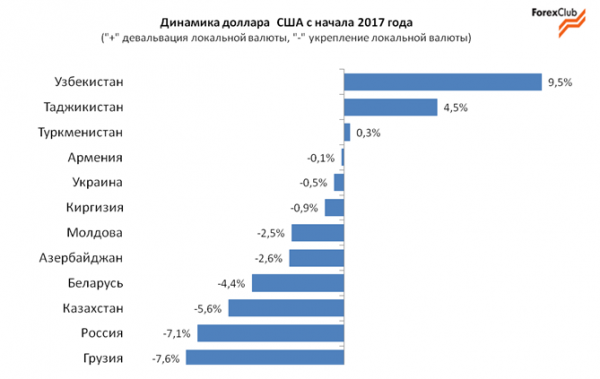 As reported, Ukraine IMF tranche did not stop the growth of the dollar – official hryvnia fell for a third day. On 6 April, the NBU set at the level of 27.15 UAH/USD.
Comments
comments