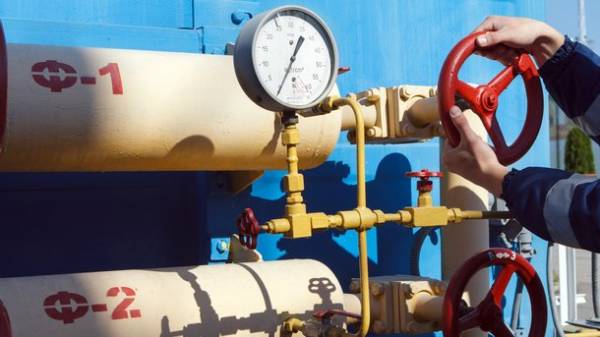 Gas companies claim that Ukrainian tariff for entrance to the CTA in the amount of 296,8 hryvnia per thousand cubic meters is almost the highest in Europe. This is stated in the letter to the gas companies of Ukraine to the President, Prime Minister and deputies, reports "Economic truth".
"As shows the analysis of the available practices of the European countries, the Ukrainian tariff for entrance to the GTS is almost the highest in Europe and more than three times higher than the European average," – said in the letter.
"We note that the effect of such a tariff reduces the competitiveness of Ukrainian goods, and the introduction of the NERC of such a rate for gas production will create additional financial burdens for the industry in the amount of 218 million dollars a year, which is comparable to an additional tax of 5.5% of the rent for natural gas production," the document reads.
According to the authors of the letter, such actions "directly contradict the government's stated plans to encourage the production of domestic gas and import substitution, provided that in the governmental concept of development of gas industry till 2020".
In addition, notes in circulation, gas companies in Ukraine incur additional costs, reducing expense and servicing, commercial metering and compressor station for production.
"That is, the gas companies use their own assets to supply gas in the GTS, while the company that supply imported gas, use only the cross-border capacity, which are built and maintained by the "Ukrtransgaz", – said in the letter.
"The gas company in favour of an open dialogue between the state and business. We are concerned that decisions that have a direct impact on the stable operation and investment attractiveness of the industry, no consultation with the industry was conducted. We emphasize that such actions will lead to the deterioration of the attractiveness of gas-producing region for investors", – say the representatives of the business.
We will remind, the national Commission of April 1 ordered all companies that produce gas in Ukraine, to pay the fee for entrance to the CTA in the amount of 296,8 USD for thousand cubic meters.
Comments
comments