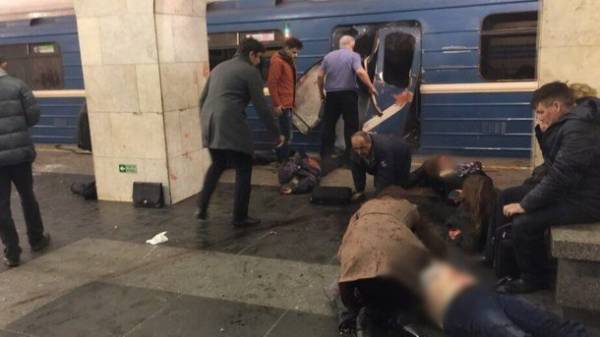 Russian journalist Alexander Nevzorov considers that the explosives for the attack in the St. Petersburg subway might bring the Russian mercenaries who fought on the Donbass. He told about it on air of radio "This is Moscow", reports "Apostrophe".
He noted the fact that many Russian mercenaries participated in the war in the Donbass, returned home not with empty hands…
"We also have those same mercenaries from the Donbas, which many returned to Petersburg and back, of course, are burdened with the fact that Donbass is now a lot cheaper, but everywhere costs money. That is, weapons, and TNT," – said Nevzorov.
He did not rule out that the explosives in the St. Petersburg subway might accidentally explode during shipping one of these "warriors".
"Though the public which carries them, too, because she is different specificity. Here, even the comments they have there frankly admits that the war 30% of the criminals – not served, and the criminals released from prisons to "serve" the great Empire of Donetsk. 40% of repeat offenders and the rest of the mercenaries, forget the word "volunteers". A volunteer is a cheap mercenary. In any case, when people come for someone to fight, his need to feed, it is necessary to wear, it is necessary to provide medical aid, all this has its equivalent. There are no volunteers. And it is possible that, judging by the strange style of this terrorist attack, just rushed transported", explains the journalist.
As reported, after the explosion in the St. Petersburg subway was discovered another bomb at another subway station, which is defused. Posted a photo of the explosive device.
Recall, April 3, in the subway in Saint Petersburg on the stretch between metro stations "Sennaya square" and "Institute of Technology" explosion. Another explosive device was discovered and defused at the station "Ploschad Vosstaniya".
According to the latest data, as a result of the terrorist attack in the subway of Saint-Petersburg , 14 people were killed, and the total number of victims is 51 people.
Comments
comments