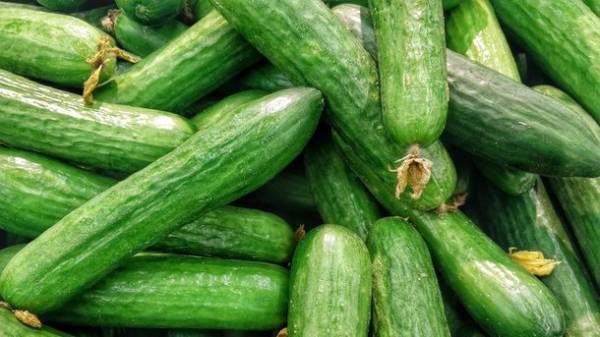 Prices of Ukrainian greenhouse cucumbers from the beginning of April have declined by about 10% due to a reduction in exports, reported the experts of "Ukrainian agrarian Confederation".
"The lack of export negatively affects prices from the beginning of April the Ukrainian cucumbers fell by almost 10%", – stated in the message.
According to analysts, foreign buyers offer too low prices for Ukrainian cucumbers, because manufacturers more profitable to trade in the domestic market.
For example, in Ukraine hothouse cucumbers sell for 32-36 UAH/kg, whereas importers are ready to purchase this product is more expensive than 29-30 UAH/kg.
According to the report, as of today, Belarus is almost the only foreign market for Ukrainian cucumbers, and the demand from buyers from EU countries is missing due to very low prices in the region.
As reported, according to the Association "Ukrainian club of agrarian business", in this month of meat in Ukraine will rise in price in the range of 7-12% in connection with growth of demand for these products.
Vegetables borsch set can grow by 3-4% under the influence of seasonal factors, and prices of oil, sugar, buckwheat flour and can grow in the range of 2-3%.
Inflation in Ukraine in February 2017 compared with a February 2016 accelerated to 14.2%, compared to January slowed to 1%. Year to date, compared with December, consumer prices in Ukraine grew by 2.1%.
Comments
comments