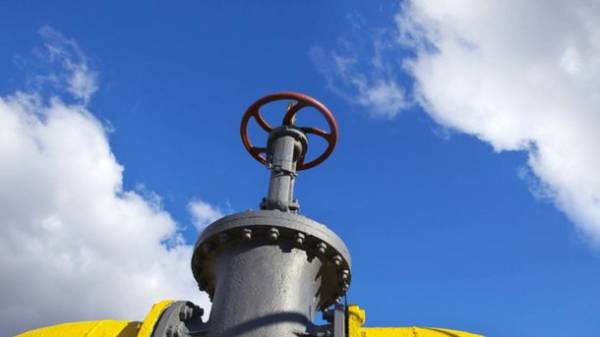 Kyiv economic court of appeal overturned the lower court decision on recovery 79,877 million UAH of dividends JSC "Gaztranzit" (Kiev, partly owned by Russian Gazprom) in the framework of the enforcement of PJSC "Gazprom" penalty of the Antimonopoly Committee of Ukraine.
A decision of the court of July 17, published in the state register.
See also: Ukraine has arrested the shares of another asset, "Gazprom"
"Given that the deadline for the payment of dividends on the date of adoption of the contested decision (the decision of Economic court of Kiev from June 6 on recovery – Ed.) has occurred, the panel of judges came to the conclusion that the grant of the application to foreclose on dividends from the net profit of PJSC "Gaztranzit" in breach of rights of shareholders "Gaztranzit" because the funds at the time of foreclosure belong to the "Gaztranzit", but not of PJSC "Gazprom", – stated in the conclusions of the court of appeal.
We will remind, earlier about collecting with "Gazprom" UAH 80 million was announced by the Minister of justice of Ukraine Pavel Petrenko.
As you know, in February 2016, the AMC has decided to impose on the Russian Gazprom the penalty at 85.9 billion, or about 3.2 billion dollars for violation of legislation on protection of economic competition. "Gazprom" has passed all the courts, but the courts have left the complaint without consideration.
Subsequently, the AMC had over 100% interest on 85,9 billion fine in the amount of 85,96 billion. In December 2016, the Economic court of Kiev satisfied the claim of the AMC regarding the enforcement of fines and penalties from "Gazprom" in the amount of 172 billion.
On 21 April the Antimonopoly Committee instructed the State Executive service to collect 172 billion of fines and penalties from "Gazprom".
Comments
comments