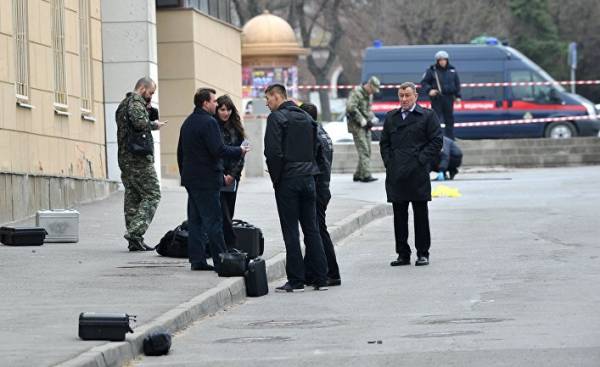 "The man had picked up a suspicious object, which exploded, he lost his fingers, he also received a wound in the stomach. The man is hospitalized", — reports RIA Novosti citing a source.
The source of the explosion, which injured a man in Rostov-on-don, was an improvised explosive device disguised as a flashlight, said TASS in the press service of Regardie.
"The man without a certain residence about 6.30 GMT found a package and decided to check its contents, including the flashlight," — said the representative office.
According to him, the explosive device detonated when you turn on the flashlight.
According to RIA Novosti, the explosion in Rostov occurred near one of the schools during the cleaning janitor.
Currently, the site of the explosion cordoned off, work security services and emergency services, local media reported.
Comments
comments