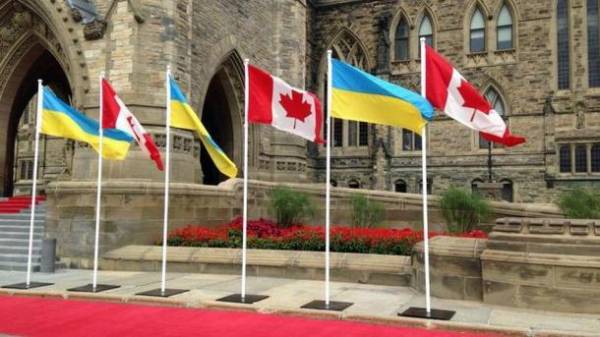 Ukraine hopes that Canada will provide the Ukrainian military automatic firearms to counter Russian aggression. This was stated by Vice Prime Minister for European and Euro-Atlantic integration of Ukraine Ivanna klympush-Tsintsadze at the meeting with the members of the standing Committee on national defence house of Commons of the canadian Parliament, UNIAN reports.
She hoped that Canada will soon include Ukraine in the list of countries in the AFCCL that will allow Kiev to canadian arms, in particular, it focused on firearms.
Deputy Prime Minister told Canadians on Russian aggression in Donbas and regular violation and non-fulfillment by Russia of the Minsk agreements. In addition, klympush-Tsintsadze has said that Ukraine is to protect the borders of the European Union from Russia.
SEE ALSO
Game unconquered 2017: Ukraine won the first gold in Toronto
Also, forgot to mention the politician and the Ukrainian veterans who participate in the Games of the unconquered, taking place in Toronto. She thanked Canadians for their support, for technical assistance.
In turn, representatives of the Parliament of Canada assured the Ukrainian Deputy Prime Minister that their country will continue to support Ukraine in its quest to maintain its sovereignty.
As told during a visit to Canada the chief of staff of the armed forces Victor Muzhenko, Ukraine expects from Canada in the near future, making important political decisions regarding the provision of military assistance. According to him, the canadian side took time for processing requests of Ukraine.
Comments
comments