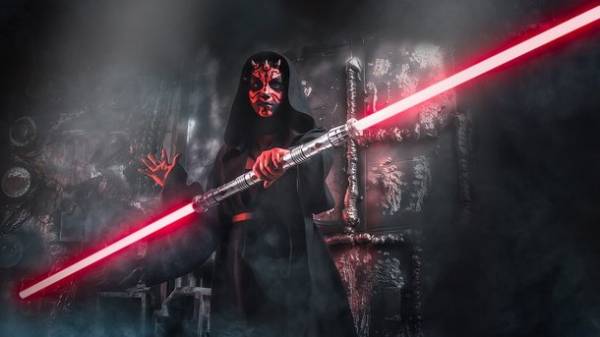 The inhabitant of Ekaterinburg Russian Maria are unable to get a job in one of the beauty salons because of posted on her page on the social network photos. The story of an unusual failure of the employer tweeted some familiar girls.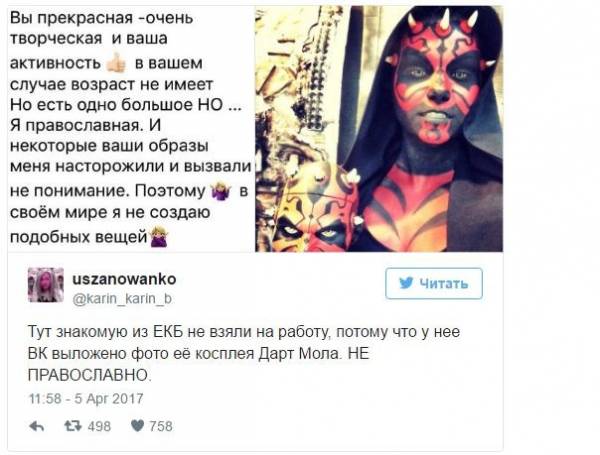 The girl told TJ that she was interested in the vacancy of the administrator. According to Mary, the works of the masters of this salon she loved and inspired, and the salon owner was impressed with the smiling and smart girl.
"I went to the interview, like all arranged. Learning that I am addicted to makeup, she asked me to throw a portfolio. Among the photos was the reincarnation in the character of "Star wars" Darth Maul. The black and red makeup, a Cape, horns, light saber. This image has raised questions about my religion, and that was the reason," – says Maria.
In addition, the employer was confused by the pictures of Pets Mary, American Staffordshire Terriers, posted on her page in "Vkontakte".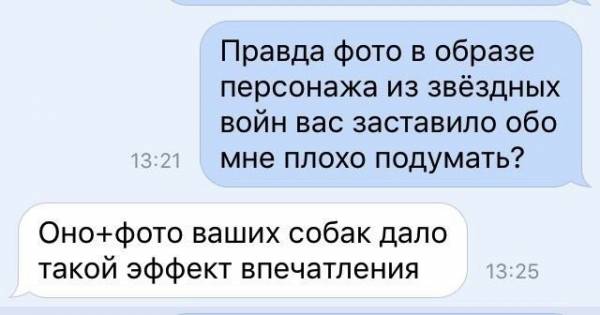 The message, sent to Mary by the employer
According to Mary, her dogs are well-behaved and pose no threat to humans.
"In the childhood dog of the same breed saved my life, and now because of the stories about their innate aggression, people are terribly afraid. I'm afraid just the name of the breed, although dogs, properly brought up, grown in love and care, love all around and never show aggression," says the girl.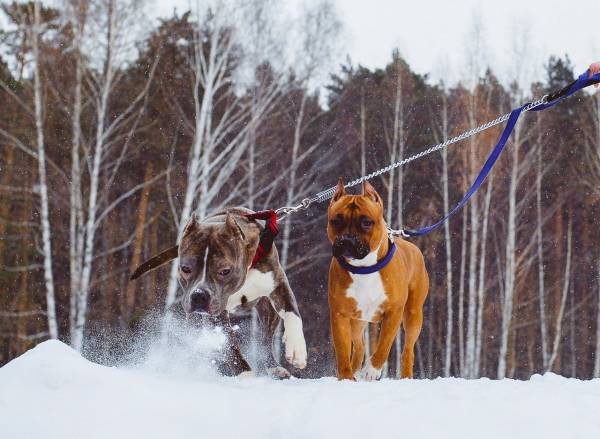 Dog Mary
Maria said that she was interested in the thrust of the salon, and she was sure that will do the job. The refusal disappointed her.
"I do not understand how different breeds of dogs and photography may influence the decision, moreover, it is not erotic photography. It seemed to me that professional skills are more important," says Maria.
To disclose the name of the salon Maria refused. According to her, the owner masters it is with respect and understanding. Now she continues to search for work.
Comments
comments