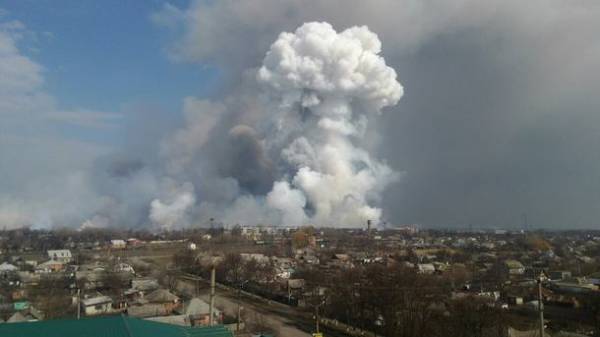 The explosions at the Arsenal in Balakleya in Kharkiv region was carried out with the assistance of unmanned aerial vehicles (UAVs). This is stated in the reasoning of the decision of the Kyiv district court of Kharkiv.
"In justifying the request the investigator indicates that on 23 March at around 2;40 on-site Arsenal … 65 undetermined at the present time civilians committed acts of sabotage with the help of the UAV, resulting in the explosions of ammunition (missiles ЗМ9-SAM "Buk-M1″ missiles and 152 mm) at the technical territory of an Arsenal," the document says.
The investigator of the security service of Ukraine appealed to court with the petition for arrest of the two military units belonging to the computer units (servers and DVR), which stores information about access, people who have visited the Arsenal and recording with video cameras installed in the Arsenal.
The court granted the application.
We will remind, on March 23 in the Balakleya district of the Kharkiv region, a fire broke out in warehouses of ammunition, explosives began to detonate. Was organized the evacuation of residents of the 7-kilometer zone (later expanded to 10 km), people were placed in schools and houses of culture.
Informed the Kharkiv regional Council noted that the amount of damage may be about 300 million hryvnia.
Comments
comments