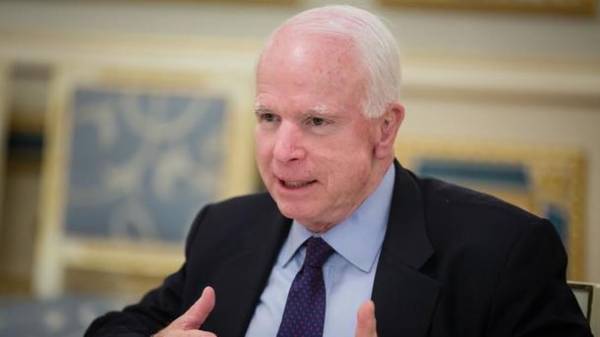 U.S. Senator John McCain criticized the inaction of the President of the United States Donald trump regarding Syria after the chemical attacks committed by the regime of Bashar al-Assad against the people. It is reported The Hill.
"This is another shameful page in American history and it was predictable," said McCain.
It is reported that the McCain expressed surprise at the recent statements by the Secretary of state's Rex Tillerson, who said that the Syrian people can determine their own destiny.
According to him, Iran, Russia and other forces in Syria will be glad to hear comments Tillerson, and to see the inaction of the trump.
"Bashar al-Assad and his Russian friends take note of what they say the Americans," he said.
McCain said that no US President has not taken into account the seriousness of the situation.
Earlier, the EU high representative for security policy Federica Mogherini said that the Syrian President Bashar al-Assad bears "primary responsibility" for the gas attack in Idlib province, which killed at least 58 people.
Comments
comments