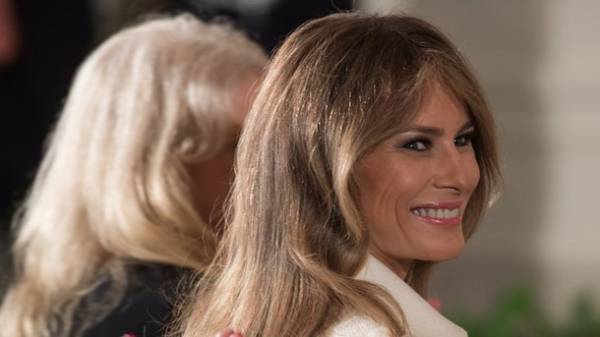 After three and a half months after the inauguration of the new US President Donald trump, appeared official the his wife Melanie trump.
The published a press-service of the White house.
In the photo the 46-year-old Melania trump poses in a black jacket, neck scarf and matching expensive jewelry.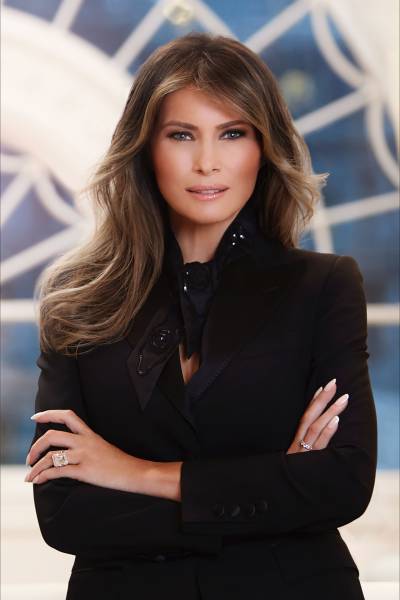 Photo: AFP
"I'm honored to be in the role of first lady, I look forward to when they start to serve the interests of Americans in the coming years," – said in an official statement, Melania.
It is noted that the portrait was made on the second floor of the White house in the West conference room, where traditionally many were photographed first lady.
It is worth noting that the first official portrait of trump not remain indifferent to the social network. Users of twitter criticized the first lady of the United States for excessive use of photoshop, as well as the presence in the foreground of expensive jewelry. Among which diamond engagement ring 25 carat, which, according to various estimates, is from one to 1.5 million dollars.
Anyone know why Melania Trump's portrait was taken in front of the Muppet Babies Window? pic.twitter.com/EOLfwfBggE
Sasha Stewart (@ArtfulStew) 3 APR 2017
Congrats to Melania on her official portrait pic.twitter.com/SuTfebTtTI
— Luke O'neil (@lukeoneil47) 3 APR 2017
@FLOTUS I think you need a littttle more air brushing cheree – don't be stingy pic.twitter.com/NgkmBkSaZ5
— Sarah Thurman (@thesarahthurman) 3 APR 2017
Det Hvide Hus sværger #nofilter #melaniatrump pic.twitter.com/Vp6SSqO8RH
— Andreas Bense (@AndreasBense) 4 APR 2017
One of these thing is not like the others? #melaniatrump #photoshopfail #airbrushjunkies #TRUMP #Photoshopped #wheresmynose pic.twitter.com/NIGRmwc692
— brian h-k (@hkfamily) 4 APR 2017
Comments
comments