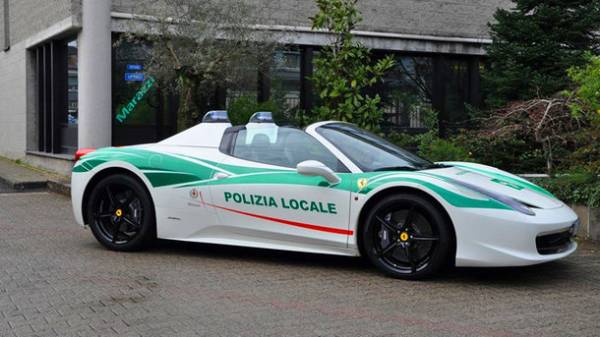 The police of Milan confiscated and left for your own use 570 HP supercar Ferrari 458 Spider, which formerly belonged to the mafia. This is stated in the message on the official website of the Italian city – Motor.
The car was confiscated in September, after which it gave the company Carrozzeria Marazzi di Caronno Pertusella, which was preparing for the first time for the police, for example, applying the stickers and installing flashing beacons.
The police said that spent on a luxury car only 53,76 Euro. This amount paid for the registration of the vehicle. The machine is used for outreach and educational programs local law enforcement.
This is not the first confiscated the car of Ferrari, who became the police service of Milan. Before in garage services in the same way got 29 cars the Italian automaker.
Supercars are often in the fleets of police of different countries. For example, in Dubai the local law enforcement officers ride in the Bugatti Veyron, Aston Martin One-77, Ferrari FF, Lamborghini Aventador, Audi R8 and Nissan GT-R.
Comments
comments