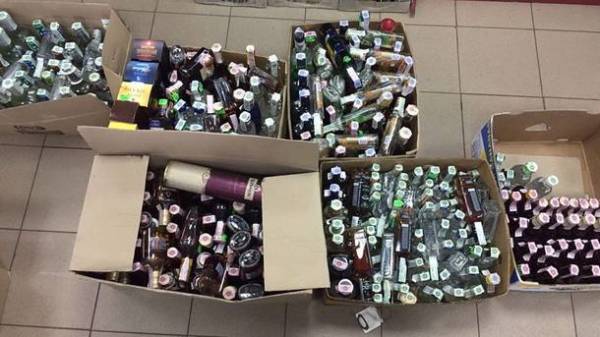 Employees of SBU in the combat zone in the Donbass found the underground production of alcoholic beverages. As militiamen established, in Toreck Donetsk region one of the local merchants began to produce alcoholic beverages of domestic and foreign brands, according to social media Agency.
"The products were manufactured in warehouses of the poor-quality raw materials in hygienic conditions. Counterfeit businessman implemented through a controlled network of shops and catering places", – reported in SBU.
During the search illegal shops and points of sale police seized almost six and a half thousand bottles of counterfeit value of more than one million hryvnias, 25 seals dummy FOP, which issued illegal counterfeit products, and 14 cash books.
On this fact criminal proceedings (§204 of UK of Ukraine "Illegal production, storage, sale or transportation with a sales objective of excise goods"), carried out quickly-investigative actions.
Comments
comments