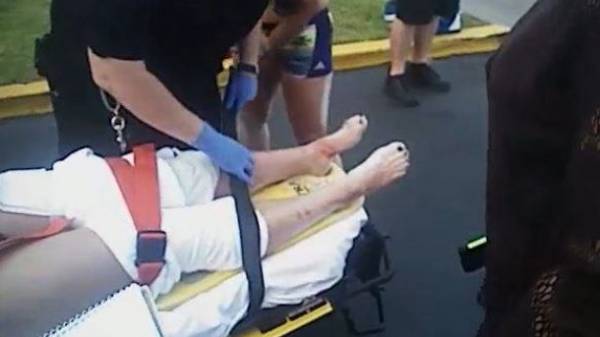 The American managed to fight off shark attack off the coast of Florida, reports The Huffington Post.
According to the newspaper, the incident occurred on the beach in Destin, where 17-year-old resident of Kentucky Caitlin Taylor vacationing together with her mother and friends.
The incident occurred when the girl went in the sea on the belt and noticed the approaching wave. Caitlin thought that it sent a Dolphin, and began to return to shore.
But it was not a Dolphin, and the shark that swam up to Taylor, grabbed her by the leg. To break, Kaitlin punched her in the snout. This forced the fish to loosen the jaw and get away.
The incident was reported and the Sheriff's Department. In Facebook, the Ministry said that according to the friends of the girl, the length of the shark was about five feet. Its appearance is not installed.
It is noted that the shark's teeth penetrated the skin at six locations. "She was lucky it didn't hit the femoral artery. Then it would have been more serious," said one of the witnesses.
The doctors put Caitlin 80 stitches.
Comments
comments