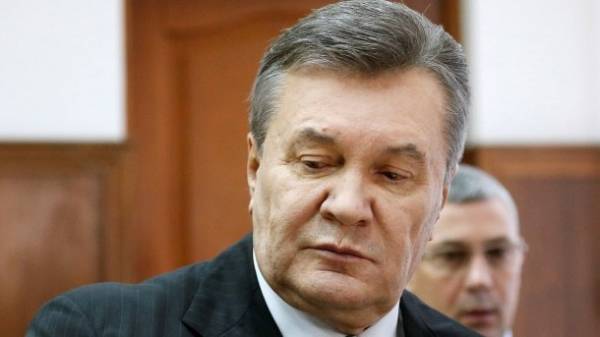 Russia had to judge the ex-President of Ukraine Viktor Yanukovych to show itself as a democratic country, instead of granting him asylum. About it in interview "Censor. No," said the former Deputy of the state Duma Denis Voronenkov.
He explained that he gave evidence against Yanukovych the Prosecutor General of Ukraine because he considers the former President a traitor and was involved in the killings.
"I testified in the Prosecutor General of Ukraine on the case of ex-Ukrainian President Yanukovych, who really betrayed their country, involved in mass killings of people, who fled to another country and called on the troops of another country to destroy his people. Yanukovych is a puppet. He signed the abdication, and his request to enter the Russian troops was illegal. I believe that this man was to receive in Russia is not a refuge, and a fair trial. And this court very important for a democratic country. I am not a traitor, I love the country where I was born and held. I did not betray anyone, I didn't cheat on his oath. If Putin believes his friend twice previously convicted of Yanukovych, I do not need friends like" – said Boronenkov.
In his opinion, the Kremlin is not so much Yanukovych as his money, for which there is a struggle.
As previously reported, two deputies of the State Duma of the Russian Federation during testimony during the interrogation, confirmedthat in December, Russian presidential aide Surkov set the stage for the invasion of Russian troops in Ukraine.
Comments
comments