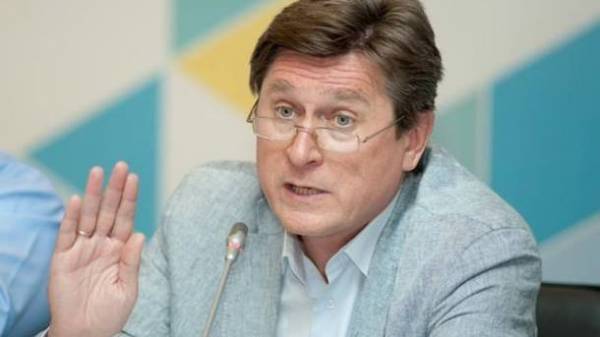 Ukraine should not count on the fact that in light of the events in St. Petersburg, Russia disengaged from the Ukraine and switch to the fight against terrorism. This opinion was expressed in comments to the edition "GORDON" the political scientist Vladimir Fesenko.
According to him, due to the explosion in the subway of Saint Petersburg, the Kremlin's attention to Ukraine will not decrease, and special forces will continue to work actively.
"Russian special services will not be disengaged from the Ukraine due to the explosion in the St. Petersburg subway. In Russia, many of the security services, which employ a large number of people – enough to perform all tasks. So do not expect that because of yesterday's terrorist attack the attention of the Kremlin to Ukraine will be reduced. This will not happen. Russia and its intelligence agencies will continue to work against us. Those involved in the Ukrainian question, to throw to combat Islamic terrorism will not. That is what happened in St. Petersburg, we will not be easier," – said Fesenko.
Earlier, the head of the faction "Samopomosh" Oleg Berezyuk noted that Ukraine needs to prepare for the worst because of the unstable situation in Russia after explosion in the St. Petersburg subway.
As reported April 3 in the subway in Saint Petersburg on the stretch between metro stations "Sennaya square" and "Institute of Technology" explosion. Another explosive device was discovered and defused at the station "Ploschad Vosstaniya".
According to the latest data, as a result of the terrorist attack in the subway of Saint-Petersburg , 14 people were killed, and the total number of victims is 51 people.
Comments
comments